Say Goodbye to Low-Margin Tax Engagements.
Traditional fee schedules don't capture all the work you do.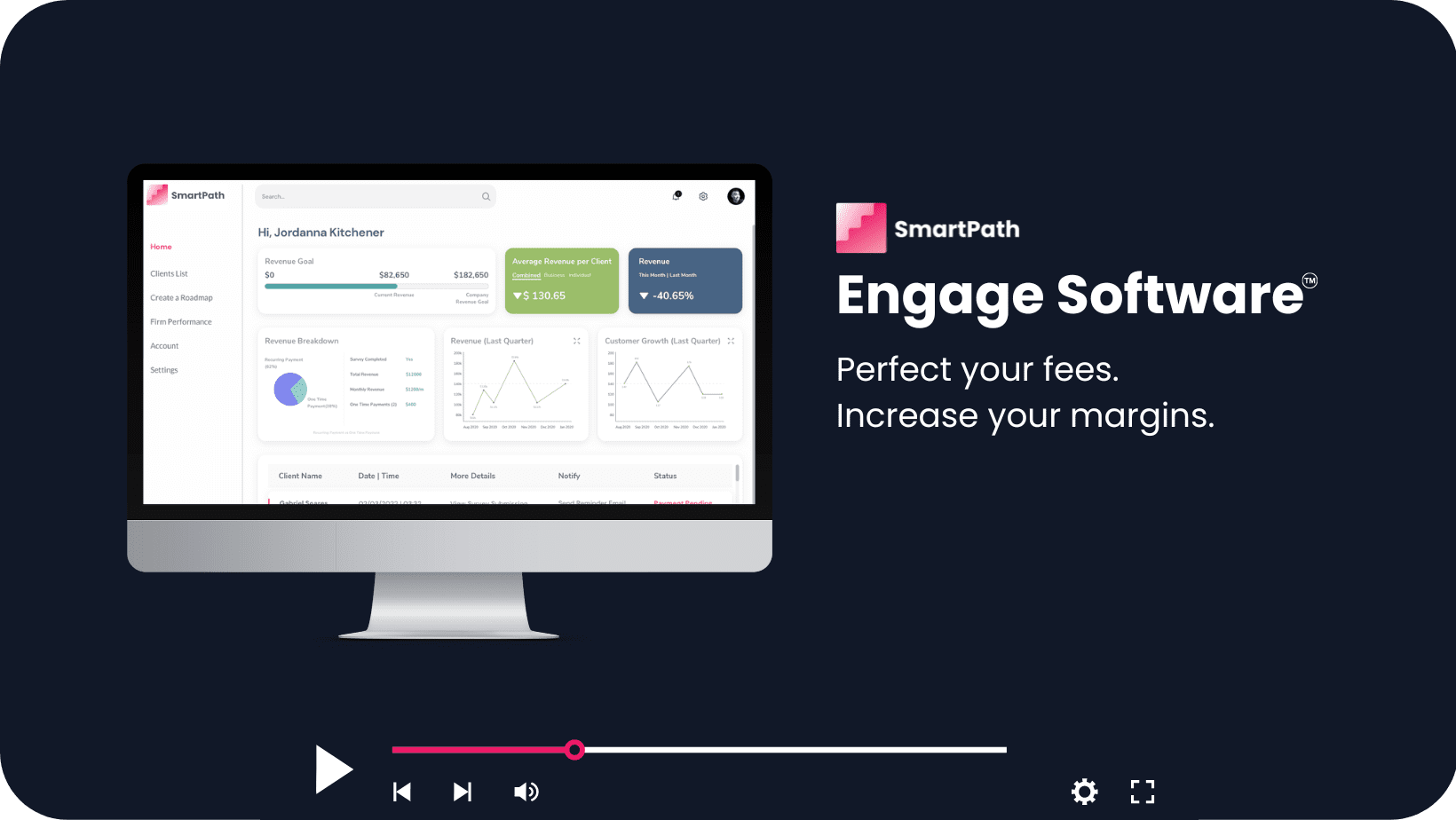 See Engage™ Software In Action
Engage™ Software shows you all the items not usually listed on your invoice, and turns them into billable services.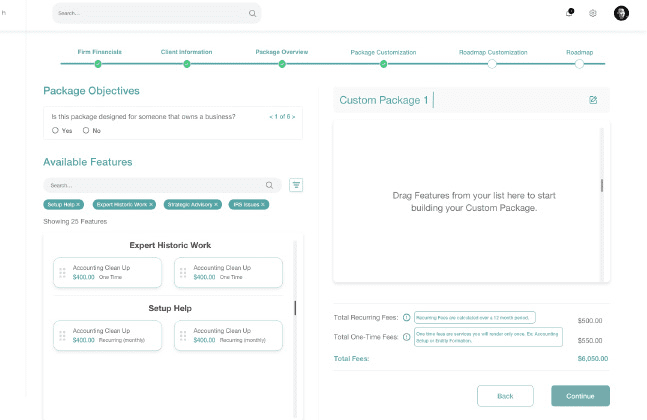 Client Services Calculator™
Our software asks simple – no-tax-jargon – questions about the client's life and business to automatically match their needs with one of your service packages.
Finally have 100% confidence when you quote a price.
Never spend more than 90 seconds pricing a tax client.
See and select the perfect price for any client scenario with 87 core features already built to fit any client need.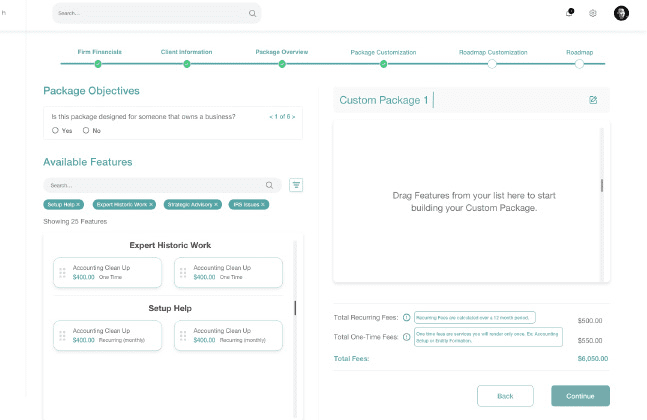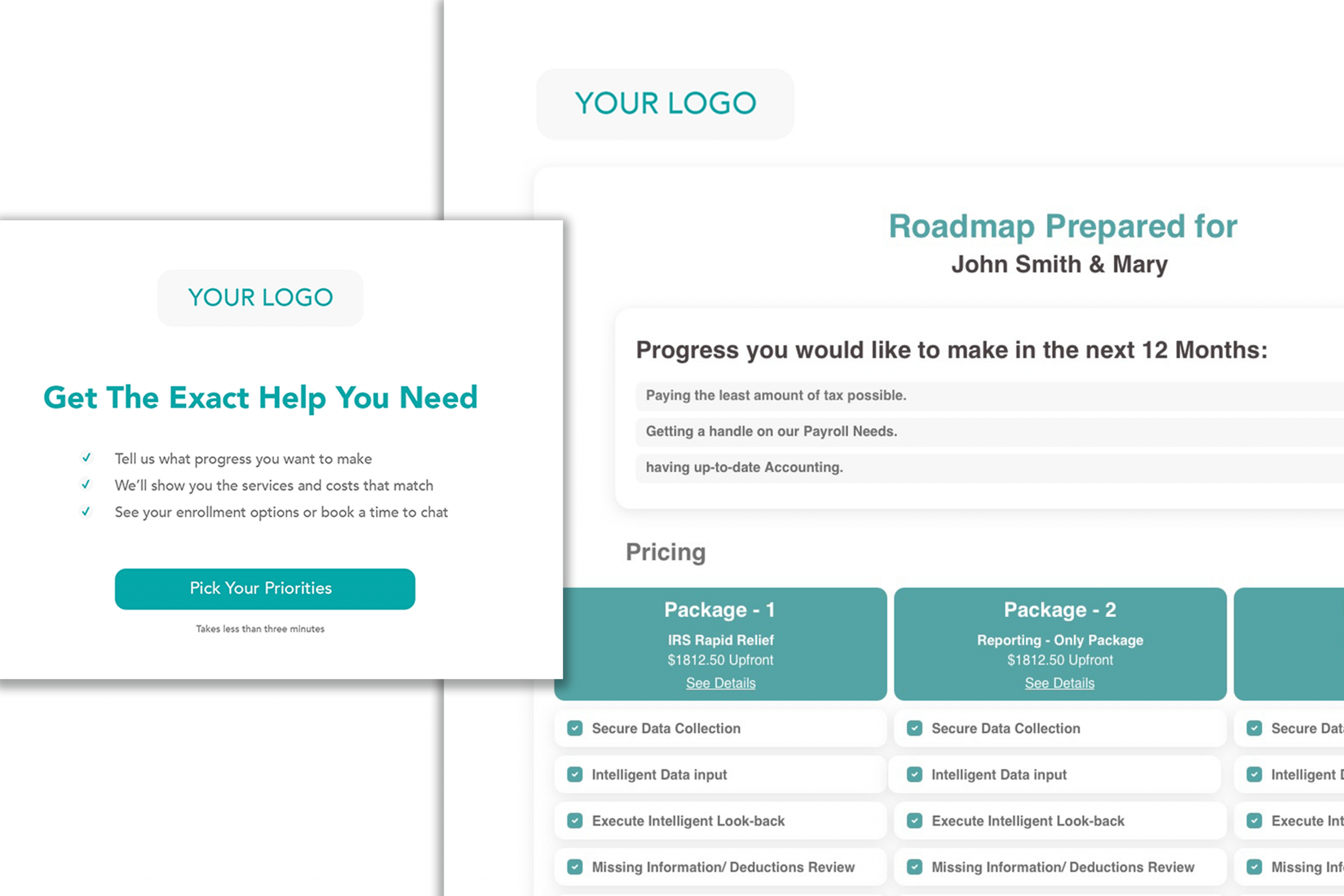 Magic Client Pricing Link™
One "magic" link you can email or text a client. Analyze their engagement needs and eliminate wasted time on "Free Consultations."
Your Magic Client Pricing Link dynamically presents their 3 best options for any engagement.
Clients can auto-enroll into your onboarding process or book a time on your calendar.
Easily collect payment details for every client.
Automatically collect payments and get rid of painful receivables.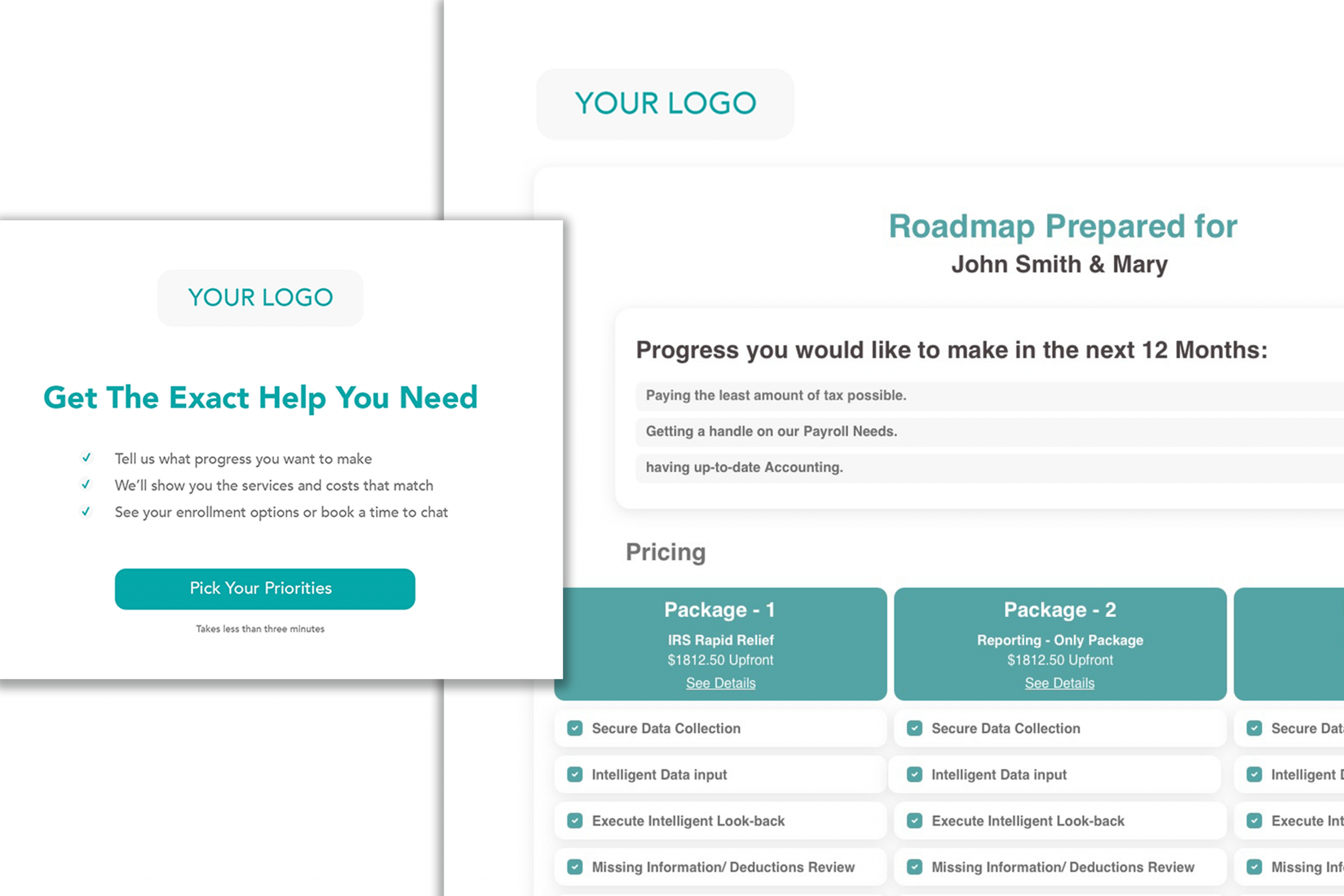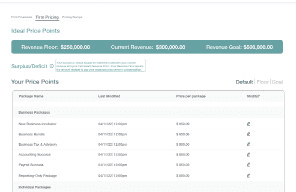 Standardize fees so anyone in your firm can price. Ensure every client has the right margin.
Pre-built services allow you to match client needs to the perfect price.
Fully customize each engagement to the specific client.
Automatically trigger "bumps" to your base fees based on the client's situation.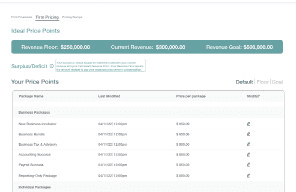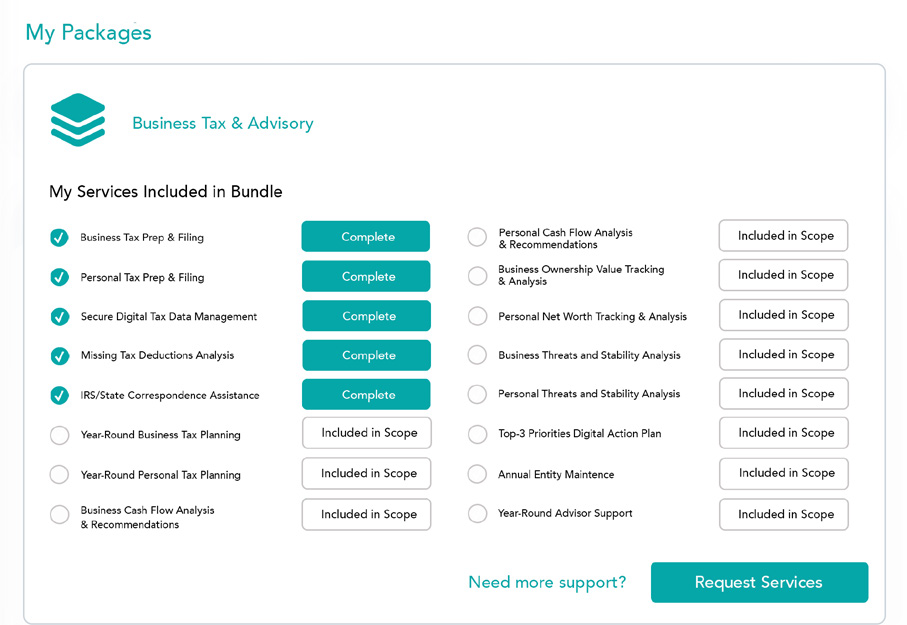 Eliminate Scope Creep. Create easy opportunities for more paid work.
Control scope for every client by displaying the services included in their engagement.
Clients can easily see the status of each service.
When clients ask for something outside of scope, they can see it's not included and request it as a new paid service.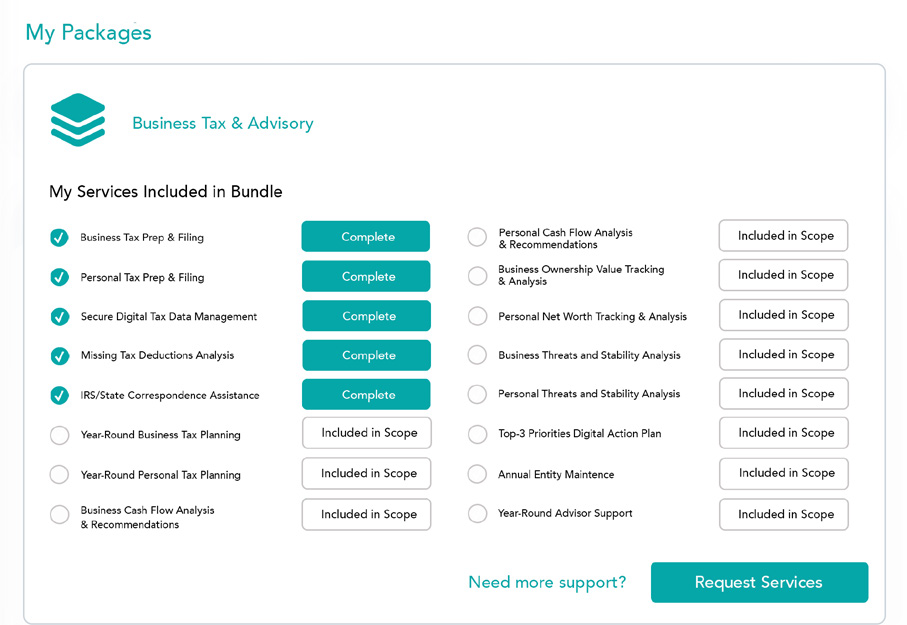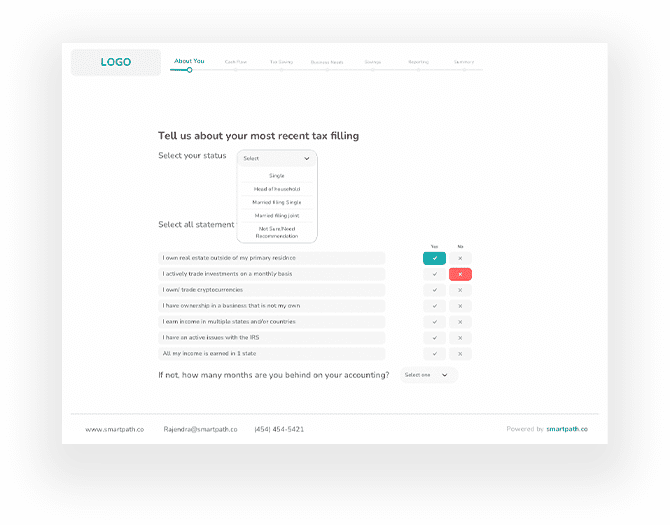 Automated Pricing Triggers and Bumps
Automatically increase the price of certain services based on the client's scenario.
Rental properties, number of employees, number of bank or credit card accounts in QuickBooks – account for all client customizations in your pricing.
Make the pricing strategy in your head available to your entire staff so anyone can present a high-value proposal.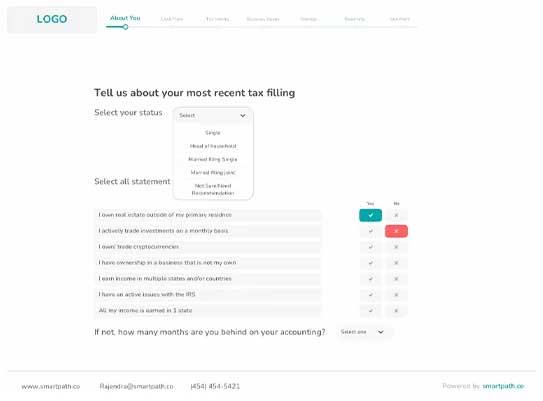 This isn't dumb proposal software.
Engage makes it easier for clients to say "yes."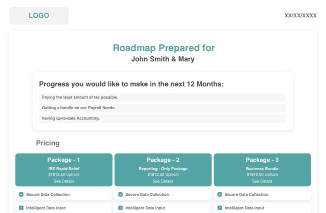 Interactive Client Roadmaps
Visually present pricing options so clients understand your value.
Give clients up to three options for every engagement so they can choose the best option for them
Never feel like you're hard-selling or trying to force a client to pay you.
Show step-by-step how enrolling in your package will give the client what they care about most.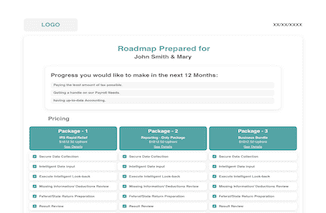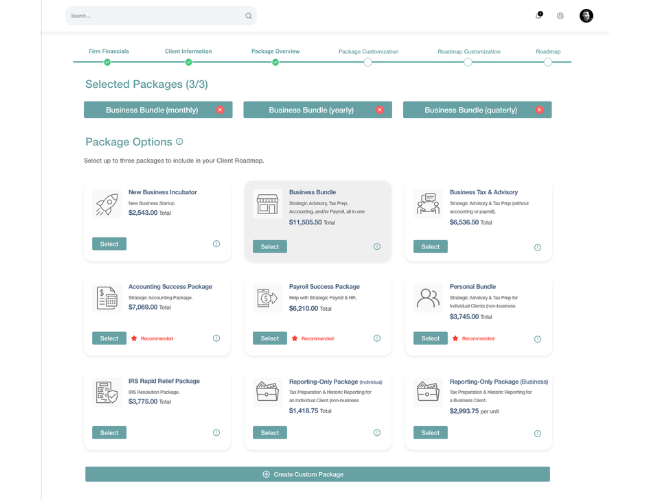 Provide accurate, "Quick Quotes" in seconds.
Just start typing what help the client needs and see the services that match.
Business and Personal Tax Prep, Tax Planning, Accounting, Payroll, Tax Resolution, Advisory work – anything the client needs.
The Engage Pricing Engine calculates a recommended price in real time.
Build out the perfect engagement or send a quick quote that's guaranteed to be profitable.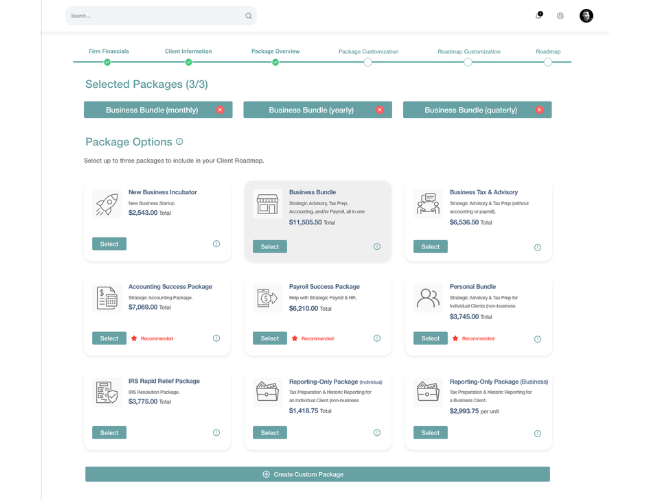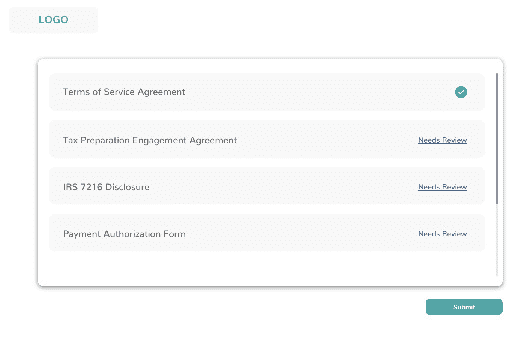 Automated Onboarding Dashboard
Get the client data you need 2-10x faster.
Pre-built checklists to match the services a client signed up for.
Share the same 1-to-1 list of onboarding steps so you and the client can see the same list of what needs to get done.
Show the specific priorities the client cares about so they are motivated to act quickly.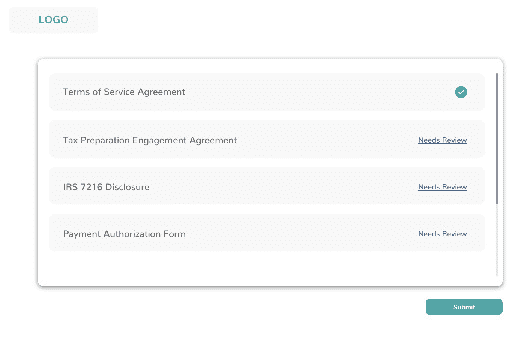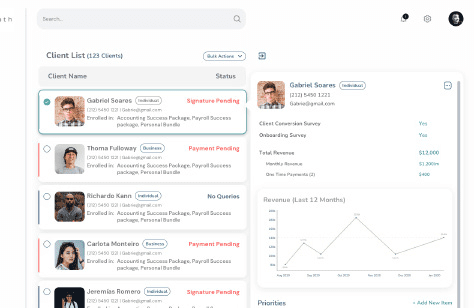 Track and manage profitability for every client.
Manage key performance indicators with visual performance reports.
See how long it takes for clients to engage.
See what your average engagement size is.
See which services clients are actually buying.
Get the insights you need to boost profits and get paid what you deserve.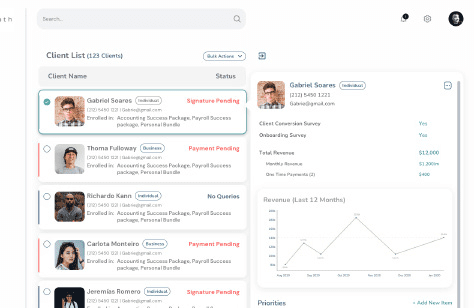 Onboarding clients should be easy.
Engage makes onboarding faster with one simple tool.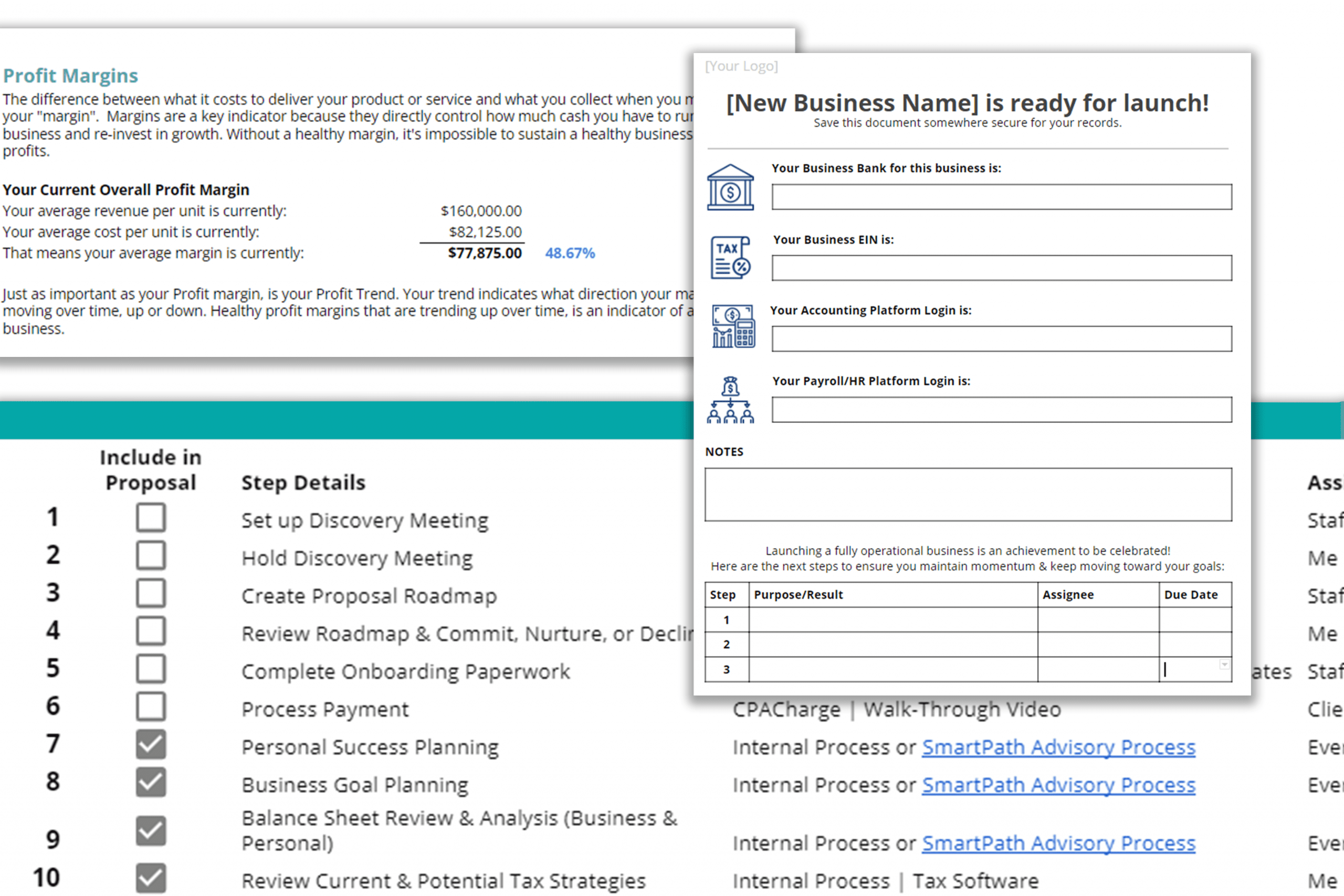 Strategic Advisory Worksheets &
Certification
Access advisory tools to make your client advisory work second nature.
Firms that offer more than just "tax prep" have higher margins and higher client satisfaction.
Step-by-Step training to offer strategic advisory services.
Checklists, Templates, and simple 1-page reports that are already proven to work.
Don't reinvent the wheel when you don't have to.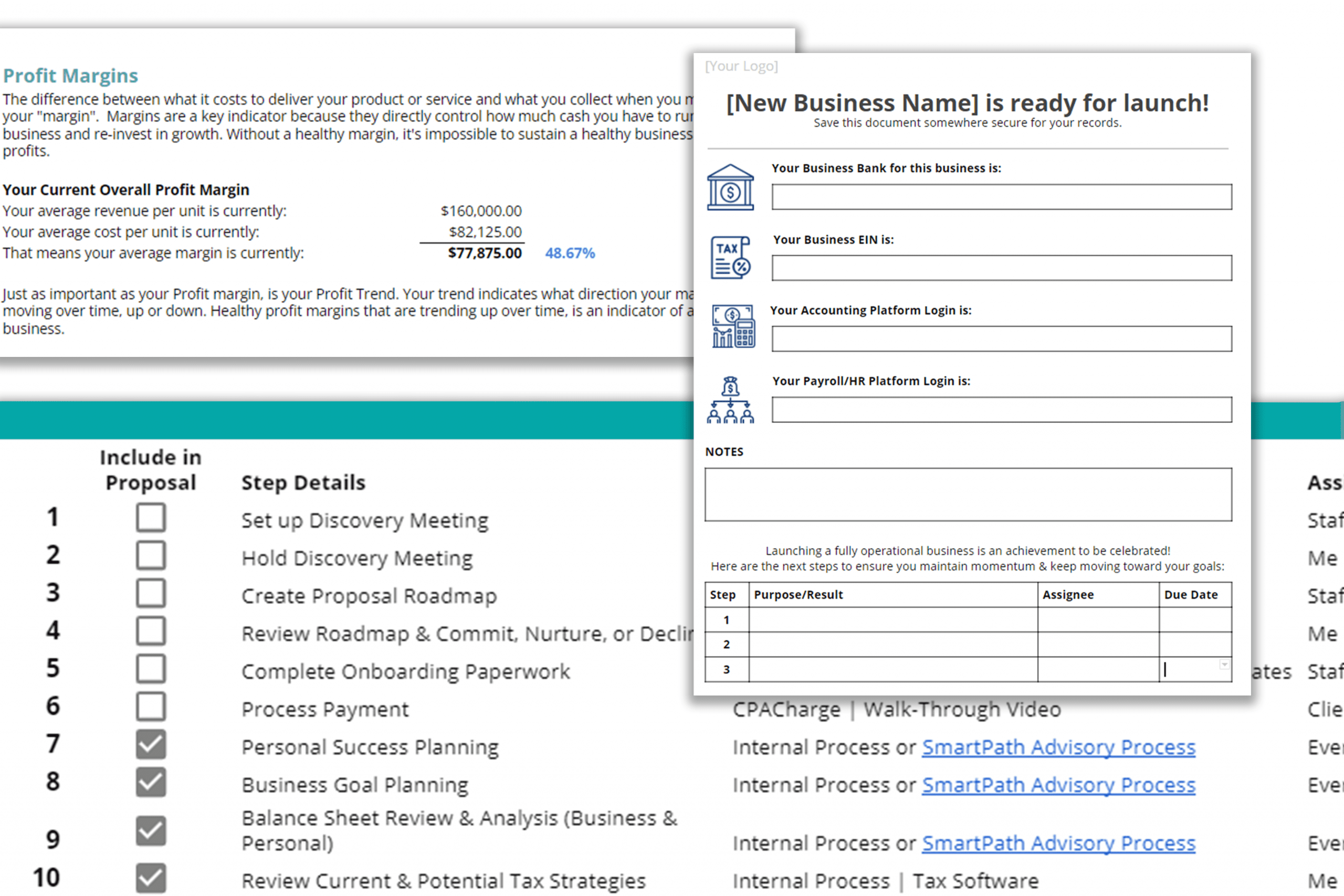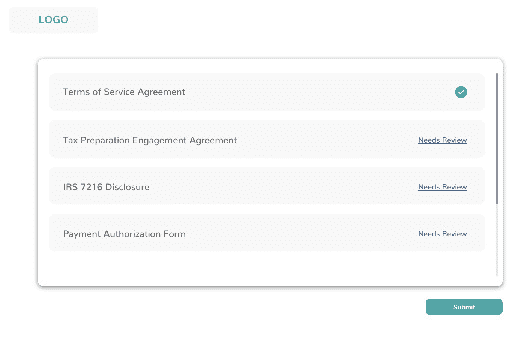 Automate "busy work" with built-in e-signatures and secure payments.
Ready-to-use engagement letters, templates, and agreements.
Allow clients to digitally sign on any device
Automatically collect payment upfront, monthly, quarterly, or annually so you'll never have to chase receivables again.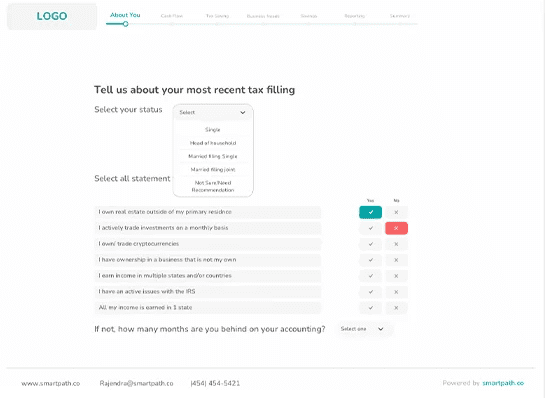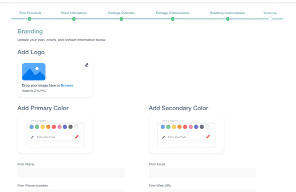 Show clients you care with beautiful design.
Impress your clients with a beautiful, modern interface.
Stand out from the competition with simple, easy to understand client proposals.
Fully customize the look and feel with your logo and colors in 3 clicks.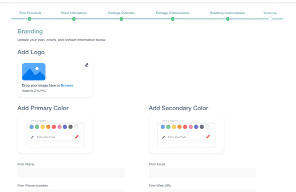 Join the Top firms across the US getting paid what they're worth and attracting better clients.