Get paid for work you're
giving away for free.
The SmartPath Engage platform matches every client
with the perfect price based on their unique needs.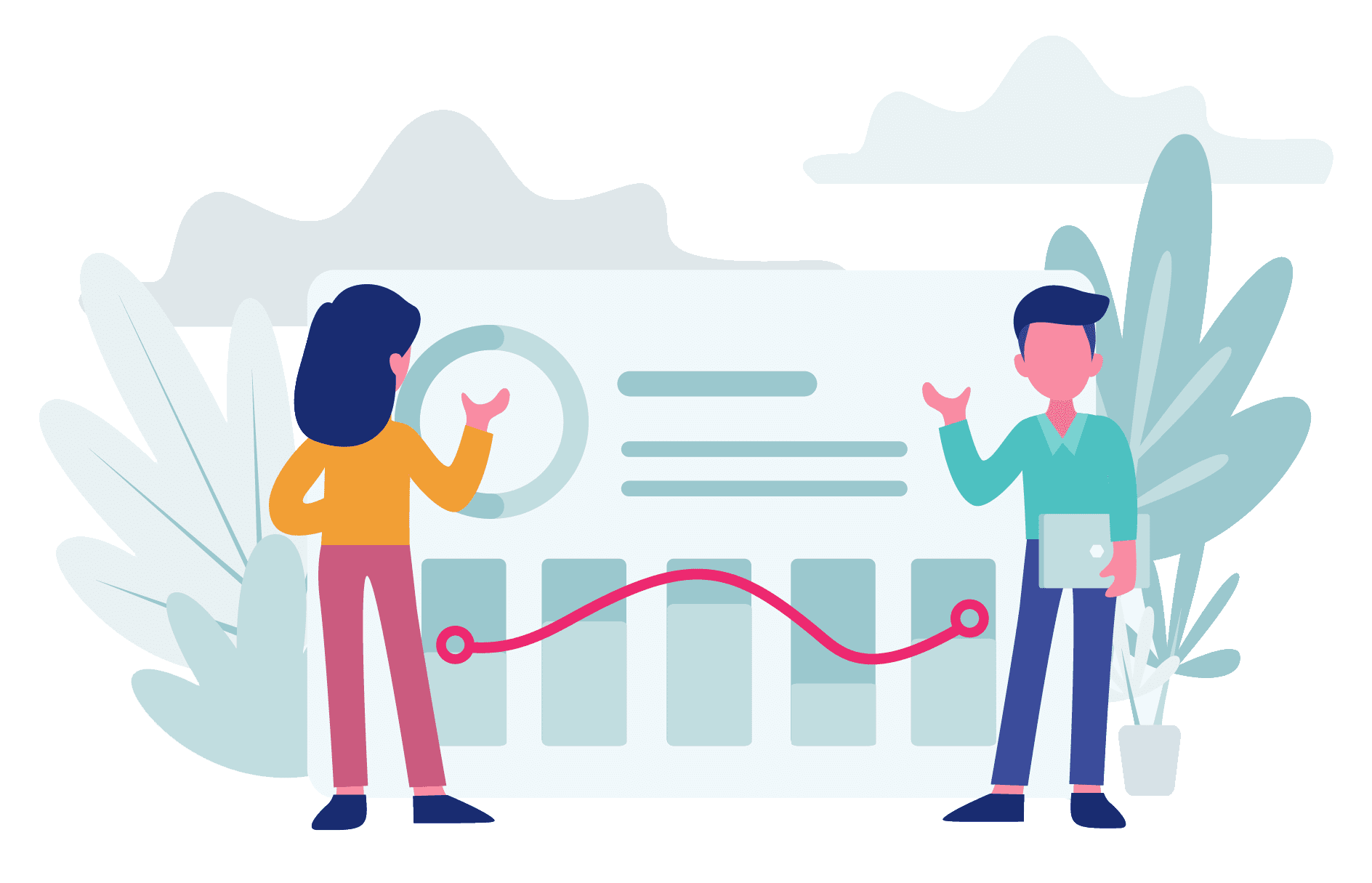 Increase your monthly revenue,
with 99% of the pricing work done for you.
1. Identify Your Perfect Price & Protect Your Margins Without Guessing
Automatically identify the perfect price for any client (business & individuals).
Your price is based on the specific goals for your firm so you'll know every client you engage with gets you one step closer to the revenue you want.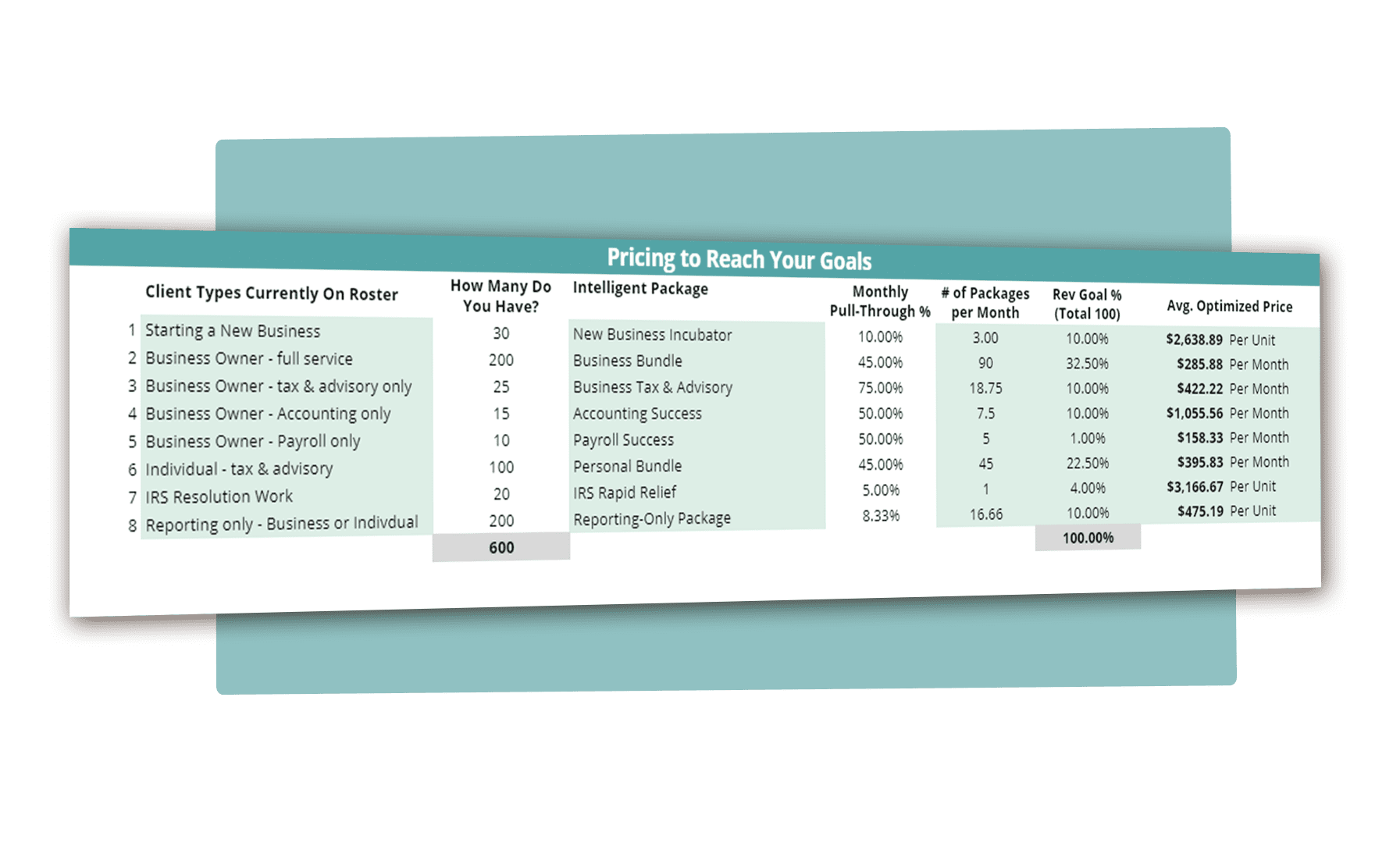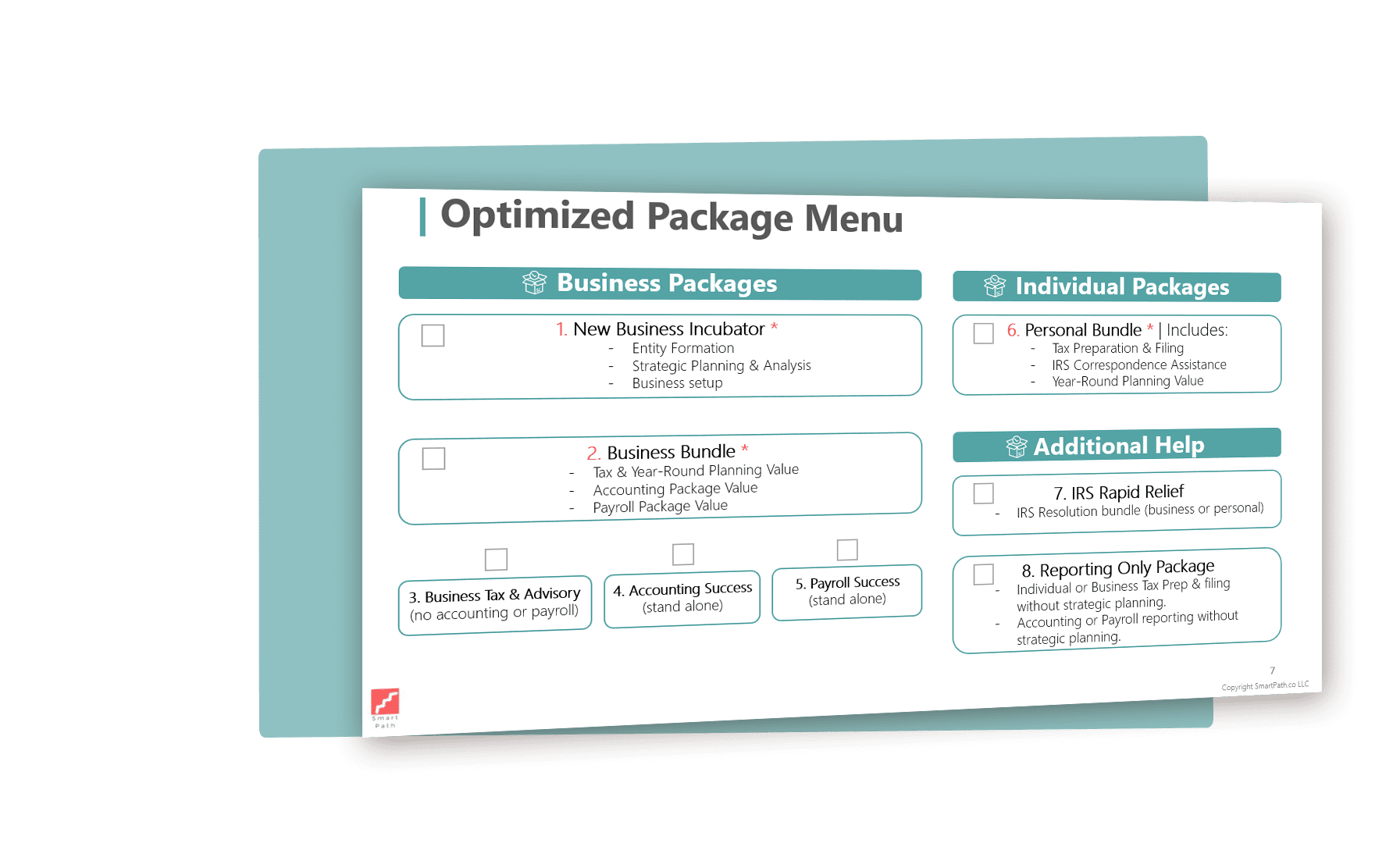 2. Pre-Built Service Packages Optimized for Today's Modern Clients
Access 9 Client Packages designed from the ground up to bring in automatic cash flow every month, help you get paid for "quick questions" you normally answer for free, and standardize your workflow so client files stop getting bottlenecked on your plate.
3. First-Five Clients System – Engage 5 top-paying clients in 14 days.
Everything you need to enroll 5 clients into high-margin monthly engagements within your first 14-days as a member.
We teach you how to analyze your client roster and identify which clients to start with, give the email templates for how to set up your meeting, and give you a simple 3-step discovery script to immediately identify what items to include in your proposal so they'll be happy to pay.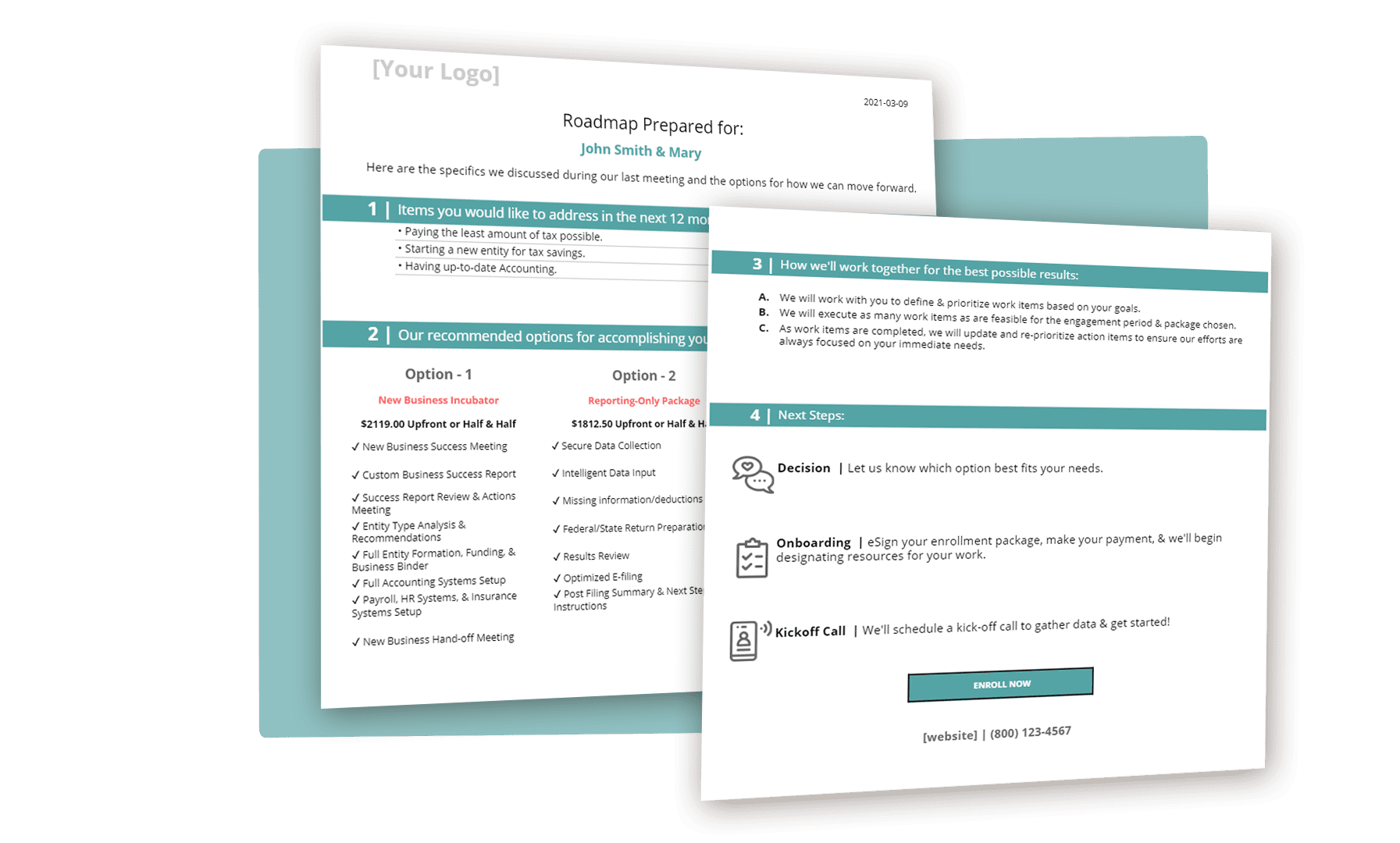 4. Engagements that bring in the bacon – eSign, Collect Payment, and automatically onboard.
Show clients their pricing options, allow them to sign and pay. Clients see a custom onboarding checklist on your secure
Tax Dashboard. 
5. Simplify Your Strategic Advisory Work with Expert Tools + Certification
Start doing work you enjoy again with our strategic advisory process. Attract today's top-paying clients, use our simple advisory tools, and learn exactly how to deliver year-round results to business and individual clients that want your help.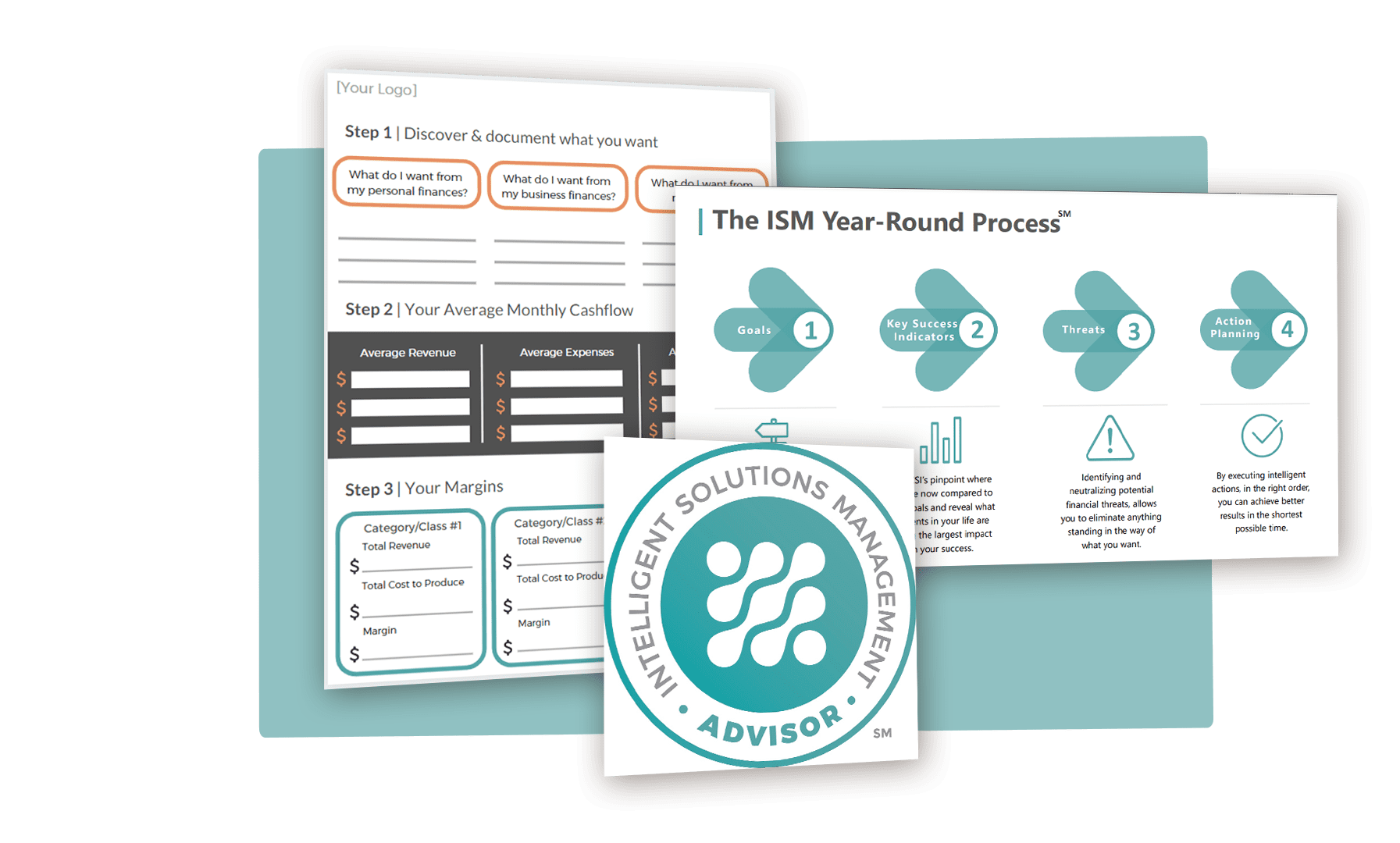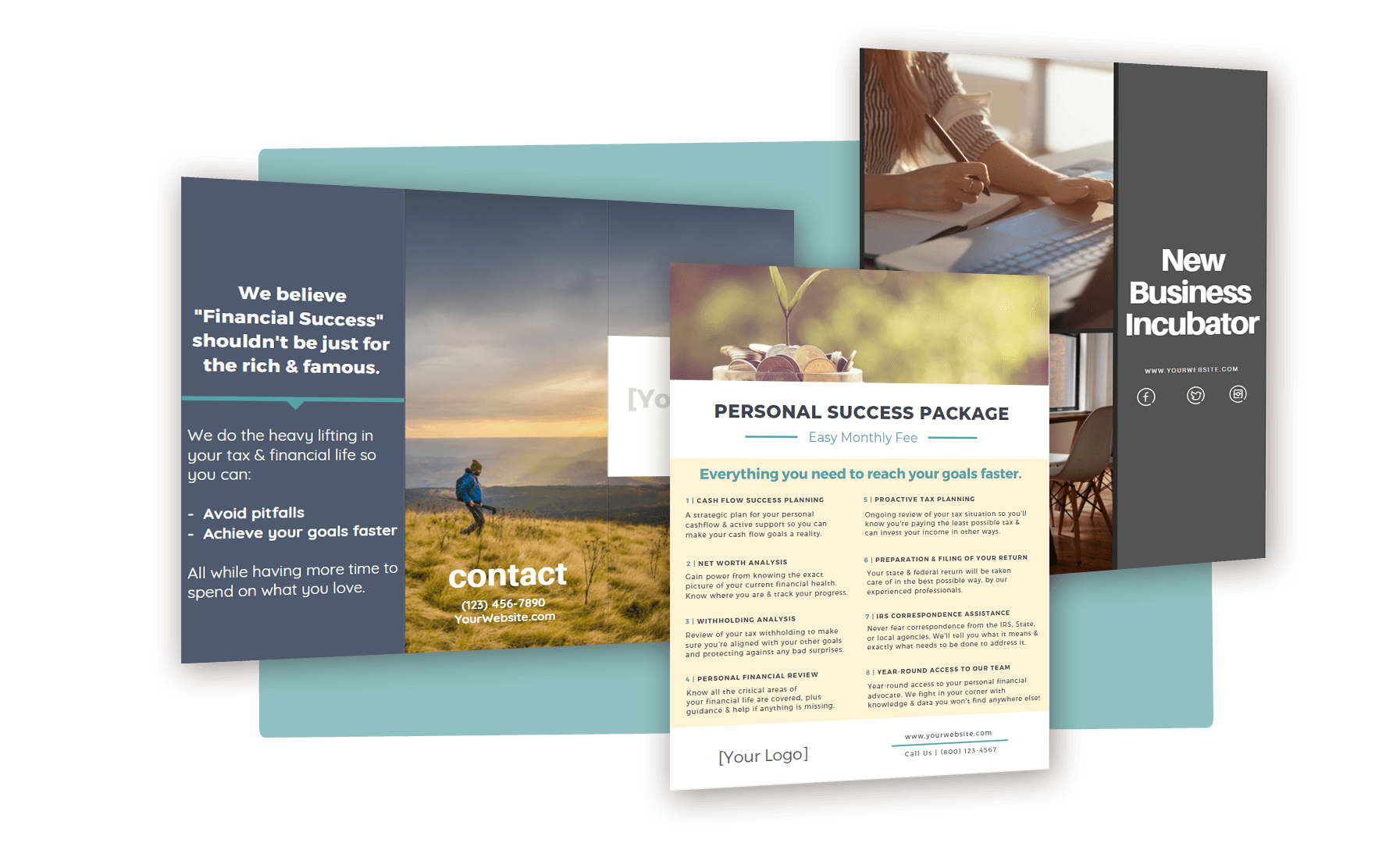 6. Done-for-Your Marketing & Operations Tools So You Can Make More and Stress Less
Clarify your website and marketing materials to stand out from the competition.
Simplify your delivery process for new and existing clients.
Use our tools & templates to optimize each step of your workflow year-round so you can get back control of your practice and enjoy complete stability.
What our members are saying:
Our team has brought amazing results for accountants across the U.S.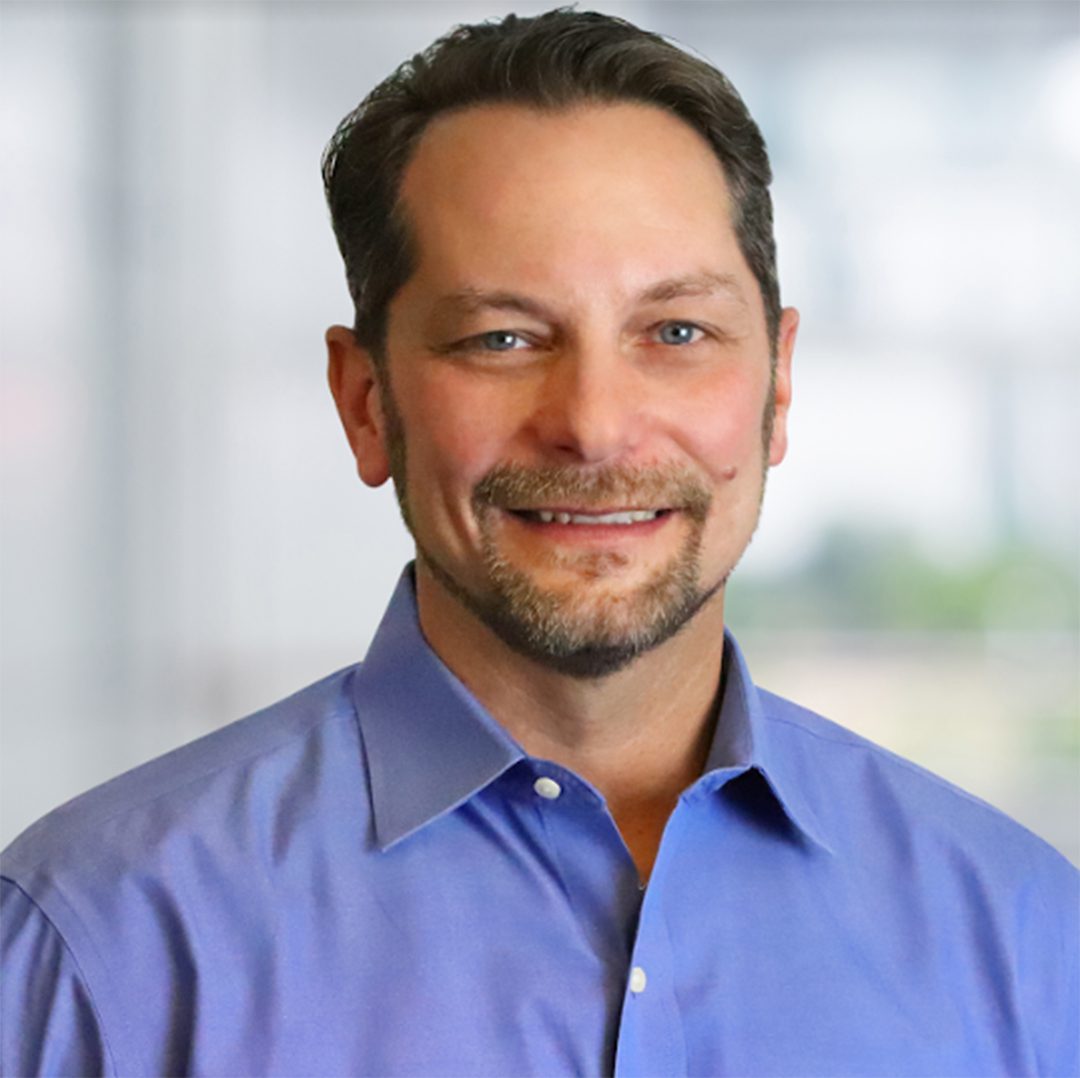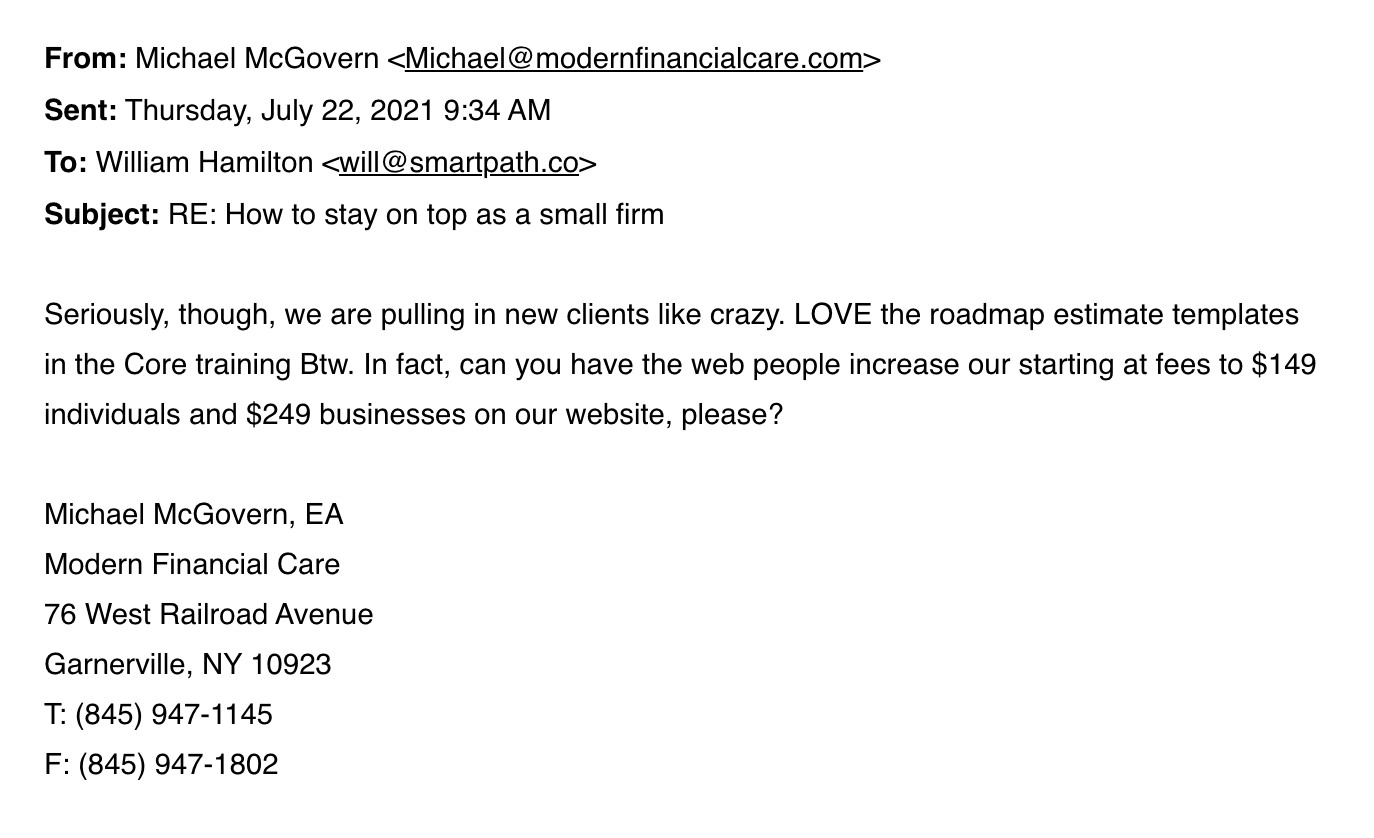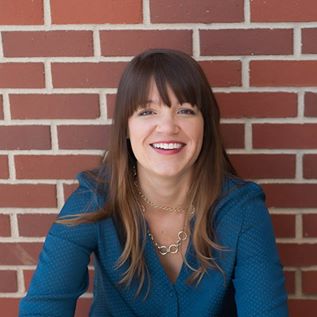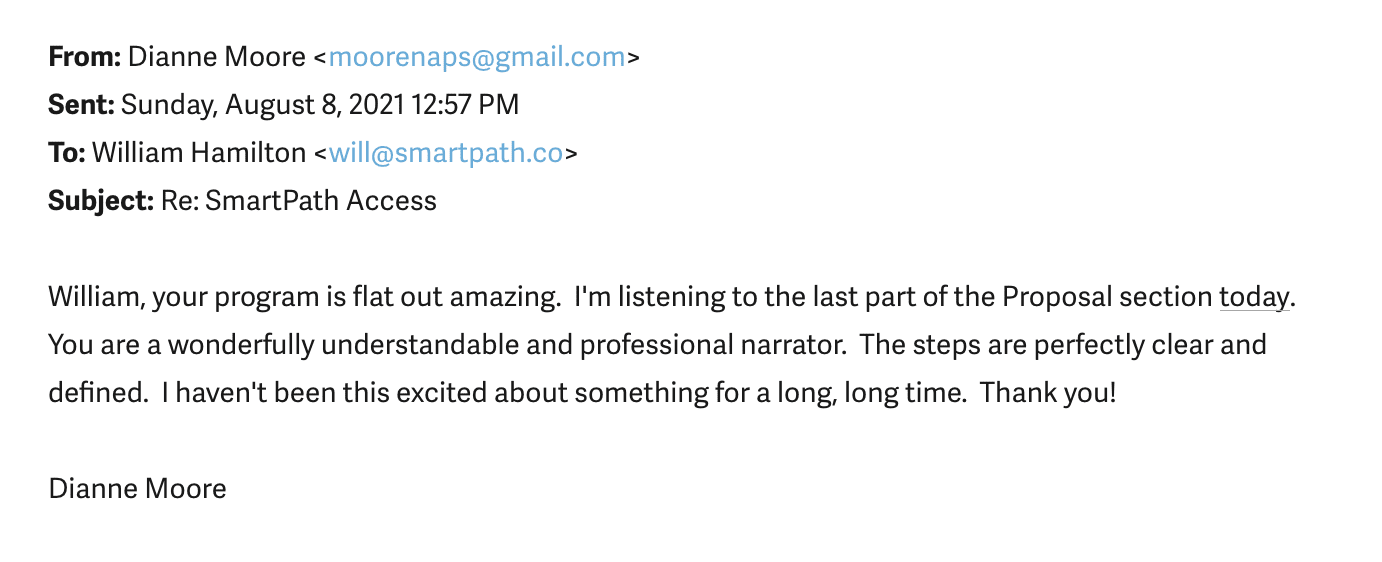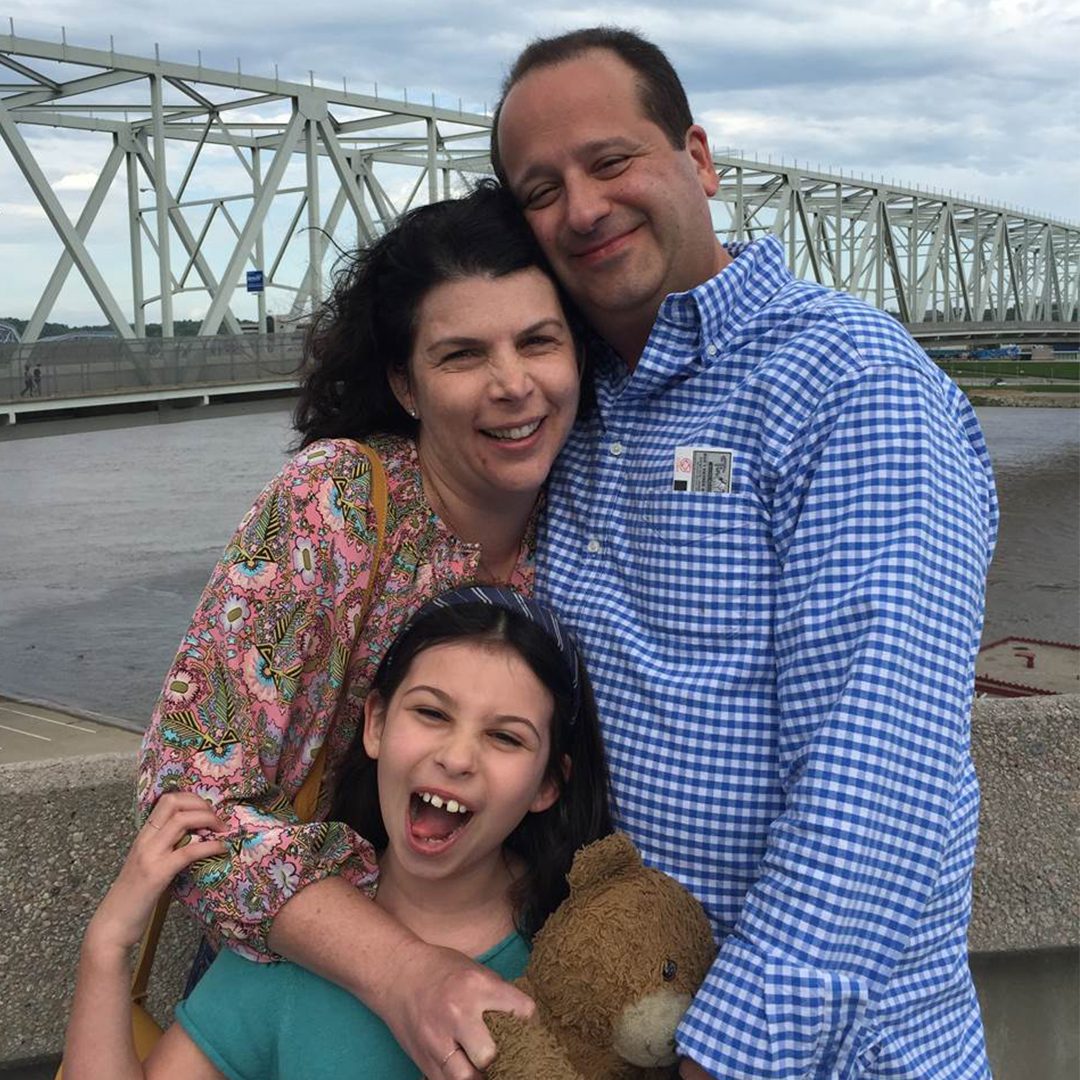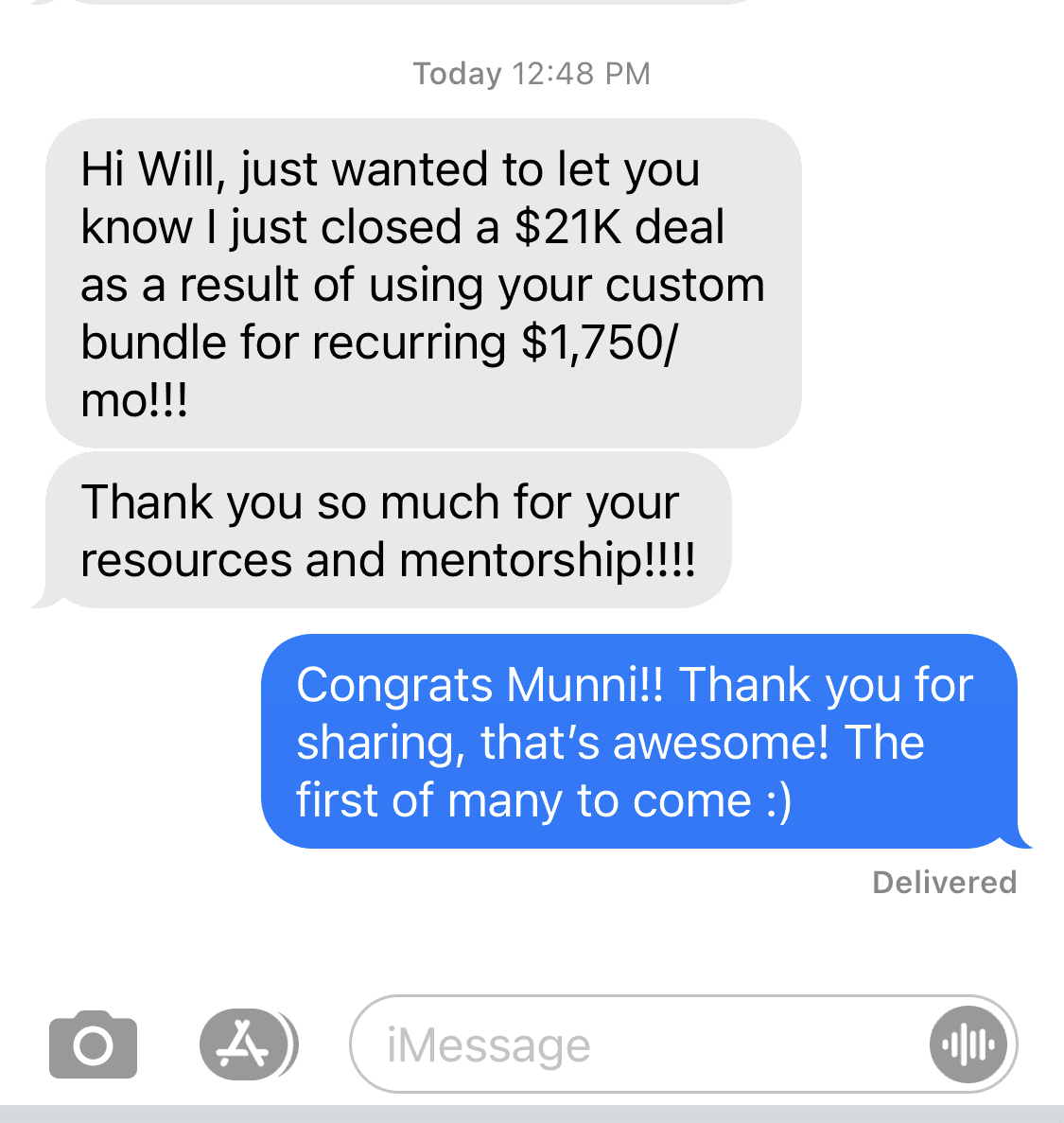 Make life easy by joining SmartPath
We have built the ultimate program for tax professionals looking to build a profitable advisory business.
Just say "

NO

" to the things that you don't like:
Chasing leads with complicated "funnels" that don't work.
Software that doesn't solve the real problems.
Flavor-of-the-month "Gurus" that only offer vague concepts.
Expensive "tax franchises" built for the '70s & '80s, not today's modern world.
Annoying "marketing systems" that cost you, but don't lead to more profit.
Having to sell your firm for pennies-on-the-dollar because you're just burnt out.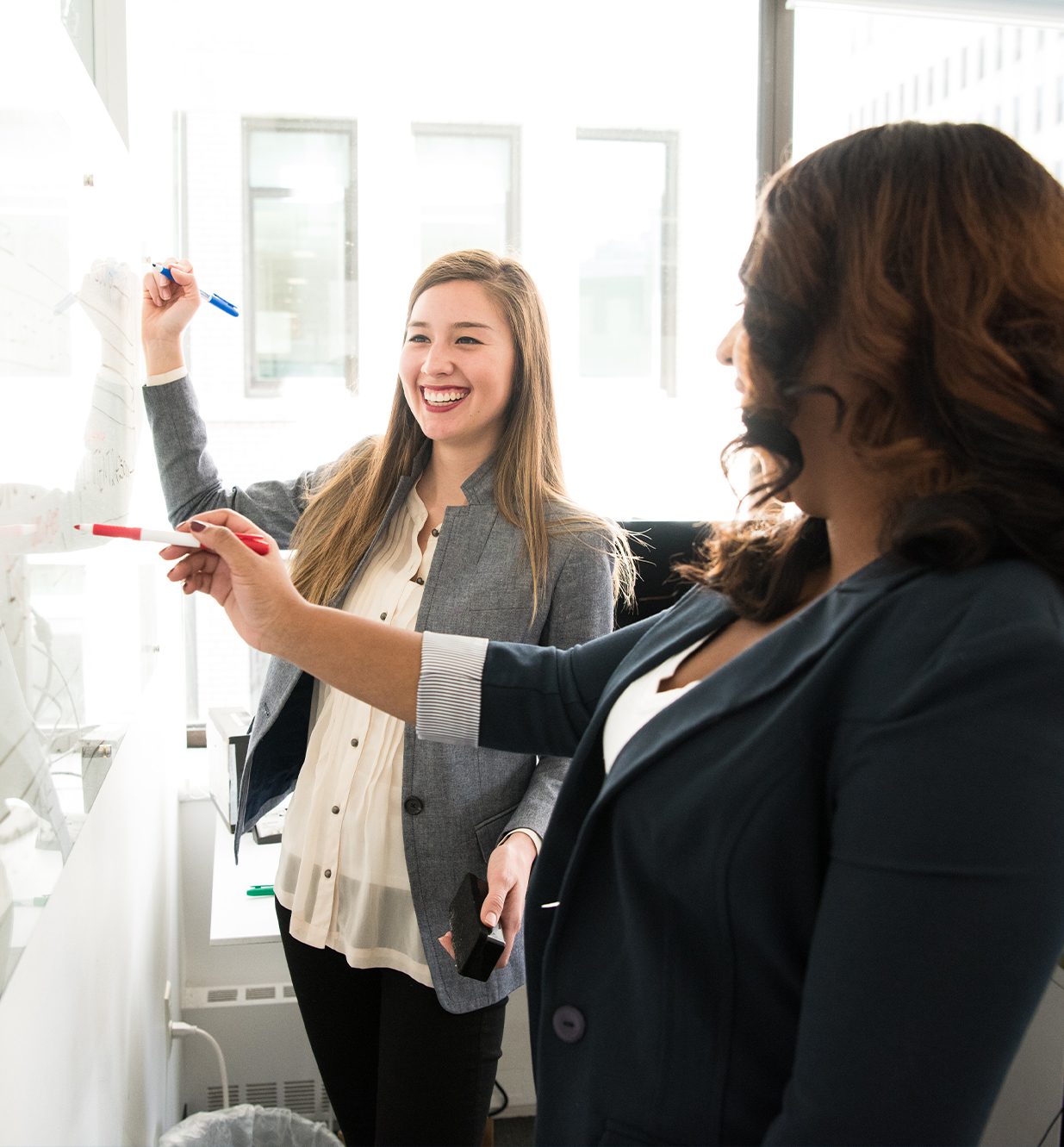 100% Money-Back Guarantee
We have built the ultimate program for tax professionals looking to build a profitable advisory business.

SmartPath boosts profits for small Tax & Accounting firms. We provide tools that target higher-paying clients and unlock firm productivity by moving to a simple subscription pricing model.
Copyright 2021 | SmartPath.Co LLC