Billing for tax and accounting services in 2021 was particularly difficult for tax pros. The work that Tax and Accounting professionals are doing today is vastly different from the reporting and compliance work that was standard in the industry 5 years ago. 
The needs of today's clients are far more demanding, forcing professionals to increase their rates or bill for the extra work. 
Helping your clients doesn't mean you have to hurt your bottom line. Client pushback such as invoicing, haggling clients, and chronically late payers cut into your firm's productivity and cash flow. 
How do you structure your fees so clients stop pushing back?
1. Present clear deliverables
The truth is, your clients do not have a grasp of why your rates are set the way they are. They have no idea about the hours, overhead, software, and the rigorous review process that your team goes through to produce the final result that they receive.
Nobody wants to pay more for the same thing. To increase your fees, you must increase your value. 
How do you increase your value? 

Start off on the right foot with your initial Discovery Meeting. How? 
Ask the right questions

that help you identify your clients' top goals. 

Structure your fees and proposals

to help them achieve their goals. 
Prioritize efficiency and profitability for everyone involved with proactive vs. reactive strategy.
2.
Proactive vs Reactive
Strategy begins with explaining the importance of coming prepared and organized. Your clients come in with piles of information because they have no concept of what is or isn't relevant. 
It's your job to educate them about the best use of your time. Focusing your time on strategic work together is the only way to achieve the things that are most important to your clients. Becoming an Intelligent Solutions Management Advisor trains you to keep your clients organized and involved year-round. 
What does ISMA Certification mean for your firm? 
Protect your team

and your clients by getting your ISMA Certification. 

Boost your credibility

and advance your tax knowledge. 

Establish a collaborative advisory relationship

with your clients. 
Increase your fees above the national average in the next 30 days.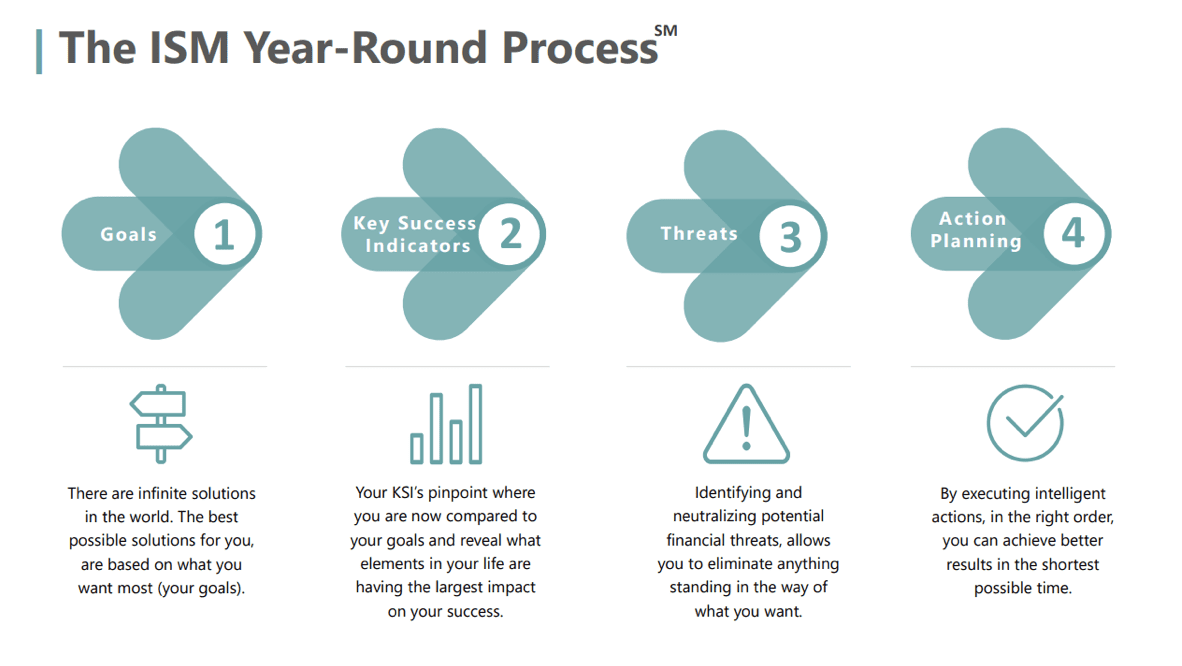 How does ISMA Certification allow you to increase your fees? 
Attract higher-paying clients

that are willing to work with you to stay organized, create an action plan, and prioritize results-based work and reporting.

Avoid tax season burnout

by working with your clients year-round.

Guide your clients

to identifying threats, setting goals, and setting key performance indicators/targets/goals. 
3. Subscription
Pricing
Increase your monthly revenue without unnecessary client friction. Converting your business model into monthly subscription payments can:
Eliminate scope creep. 

Eliminate the pitfalls of hourly billing.

Work year-round to save time and money. 
Setting a Packaged Menu creates clear boundaries and expectations for both parties. When you break down your process, your clients are able to comprehend the work that you do for them. Setting your services up in this way also guarantees that you get paid for the work you do based on value, not time. 
As you gear up for tax season, put your practice first. Make this the last tax season that you deal with traditional invoicing, hourly billing, and difficult clients.