As a tax professional, it's your job to support your clients' success and efficiency. You spend hours of your time analyzing data, crunching numbers, and compiling reports to help your clients reach their personal or business goals. If you had the chance to propel your own practice closer to achieving your business goals, would you?
One of the easiest places to start is restructuring your new client Discovery Meeting.  Optimizing this crucial first step means increasing your cashflow and expanding your business to finally meet those ideal clients that you strive for. 
Discovery meetings are designed to learn as much as you can about a prospective client to ensure that you are the right fit for each other.  A successful discovery should do a couple of things-establish trust and peace of mind for all parties involved, educates your clients about the full scope of your services, move you away from tedious write up work and anchors your practice as an integral resource for your clients. 
Here are 5 simple steps to turn your new client meetings into the profit center they should be:
1. Attracting Clients
Realistically, you're hearing a number of the same questions and concerns throughout many of your meetings. Want to save time and money in all of your discovery meetings? Structuring your meetings properly will pinpoint your client needs and identify the best strategy to getting them there-within minutes.  Within your Smart Path Portal, you'll be able to download the Client Results Template to guide you through your most efficient and profitable discovery meeting yet.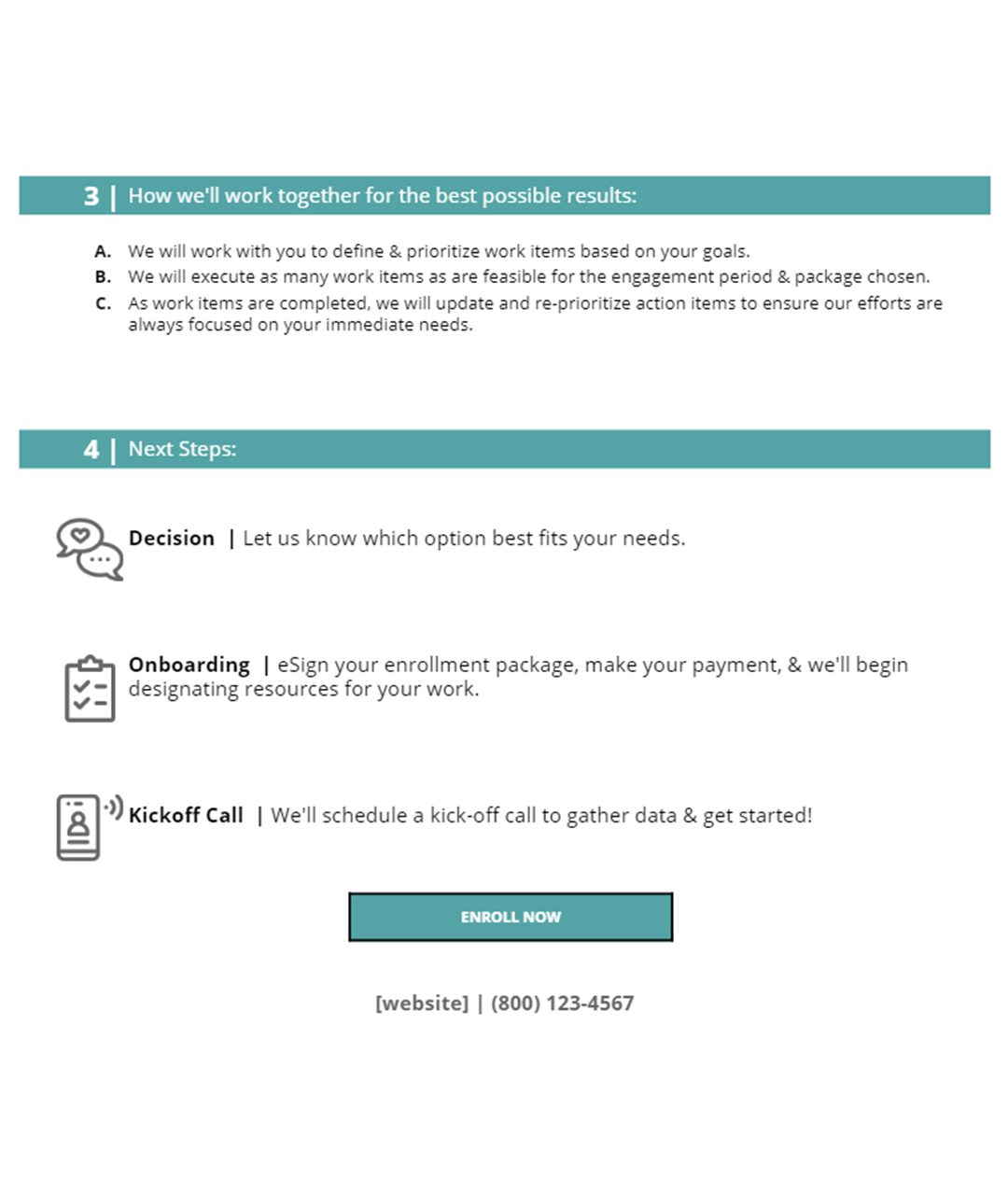 2. Packaged Services
Some services are more complex than others. Charging hourly may actually lead to revenue leaks within your own firm. By packaging your services, you are able to be proactive with your clients and establish levels of service that are outlined and clear, thereby protecting your clients, as well as  your practice. Having a packaged menu means  your clients get a clear understanding of the value you serve to their personal and business goals, while ensuring  you are properly compensated for the work you do. The Smart Path membership comes with a customizable Package menu. Plus there's more…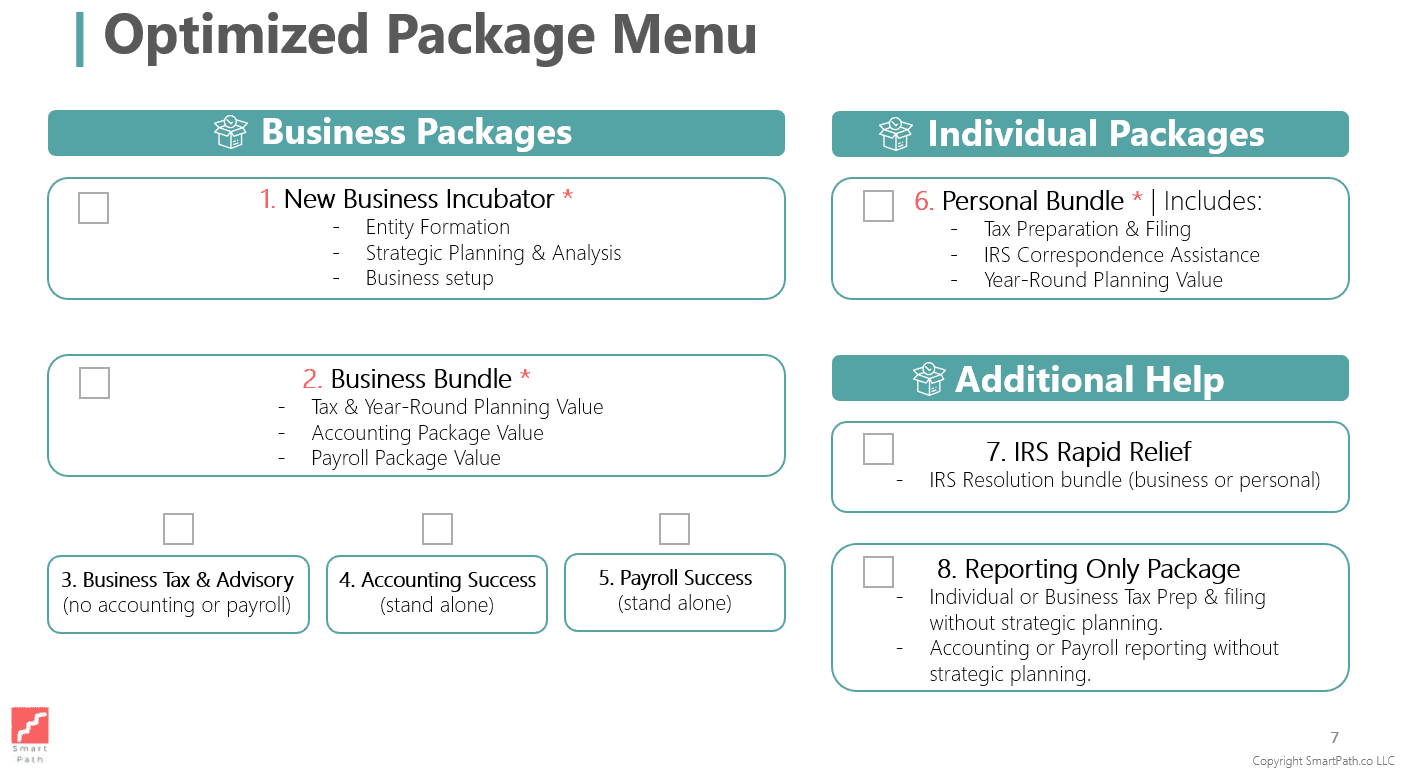 We've also included the Packaged Guide Questionnaire, with 5 easy to answer questions. Save time and effort identifying your client's foundational needs and instantly define their needs. Then, determine if you're the right fit for each other or refer them to another firm.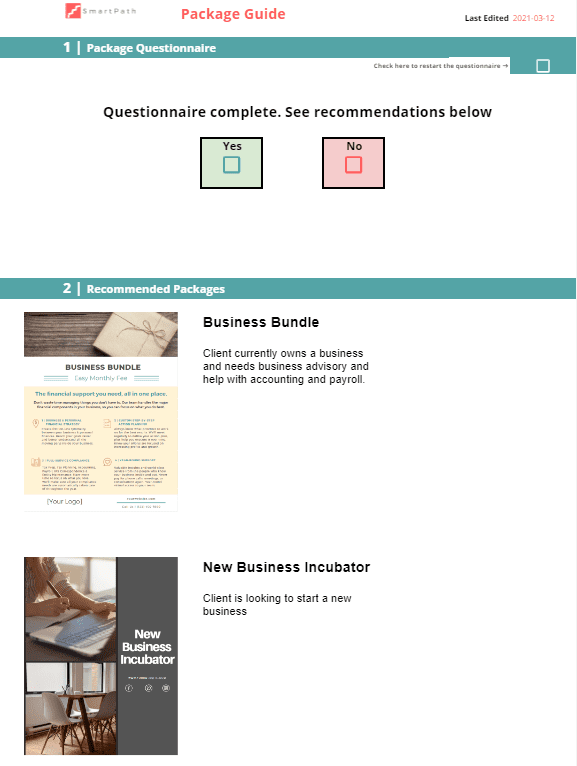 3. Profitable Pricing
You spend a LOT of time dealing with numbers. So it's no surprise that reformulating the pricing of your own services may be the last thing you want to deal with. What if that meant that it's finally time to say goodbye to client pushback, hourly billing, and squeezing hours into invoices? It doesn't have to be as daunting as you think.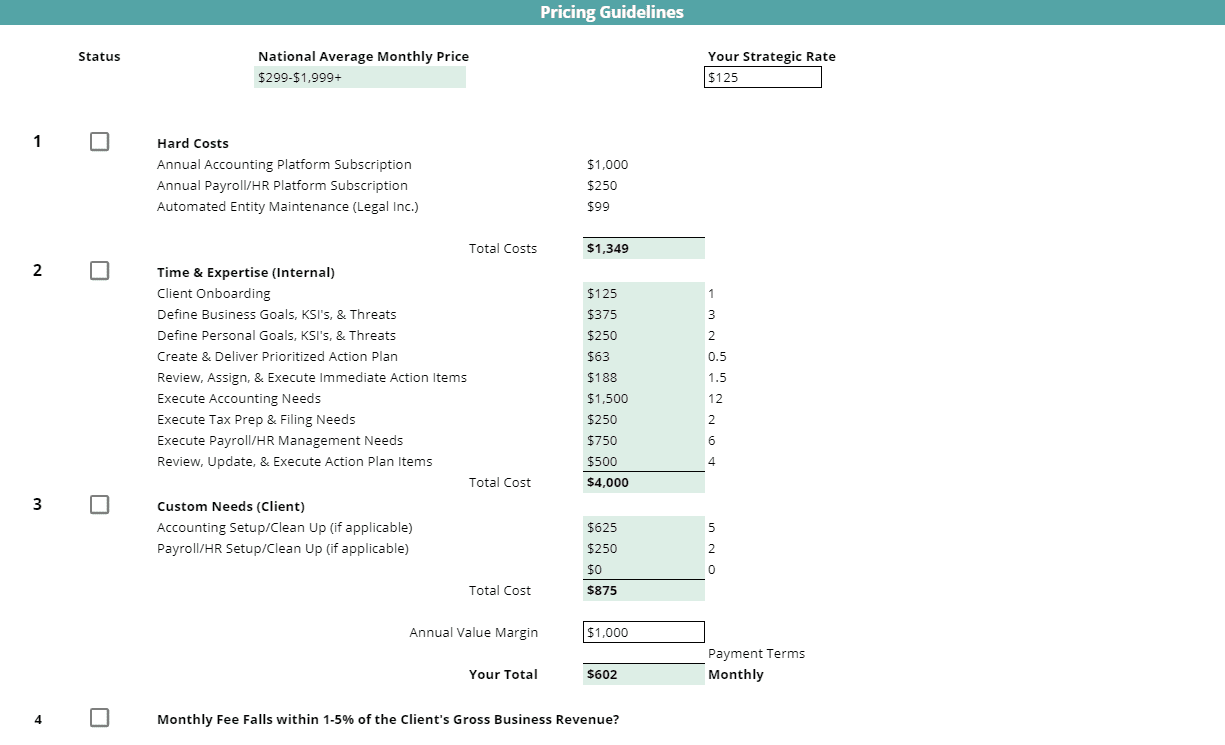 Within the Smart Path portal, you can access the Pricing Calculator. Through this process, you are able to leverage your knowledge and move into a more profitable system and mindset. Plus, you have access to Smart Path's support team every step of the way. 
4. Client Resources
Streamlining your process means managing client expectations. Having the right resources can help. Whether you're holding discovery meetings for new clients or with existing clients looking for new services, your top priority should be that everyone leaves the meeting informed of their options with a clear roadmap in mind. Putting transparency first saves time and establishes trust with your clients. Our library of customizable templates is designed to support any level of marketing that you're willing to embark on as your firm evolves.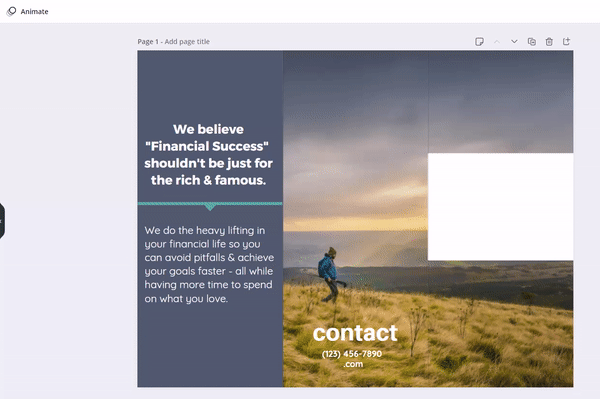 5. Proposal Roadmap
By the end of your discovery meeting, you should know what the client needs and what you're able to provide. The final step is your proposal. The most successful proposals are those that define the personal goals outlined by the client themselves, along with actionable steps to meet those goals and pricing that reflects the value you provide in getting there. Smart Path's unique Proposal Roadmap is optimized to increase your pull through rate, attract the clients your firm needs and keep your practice profitable.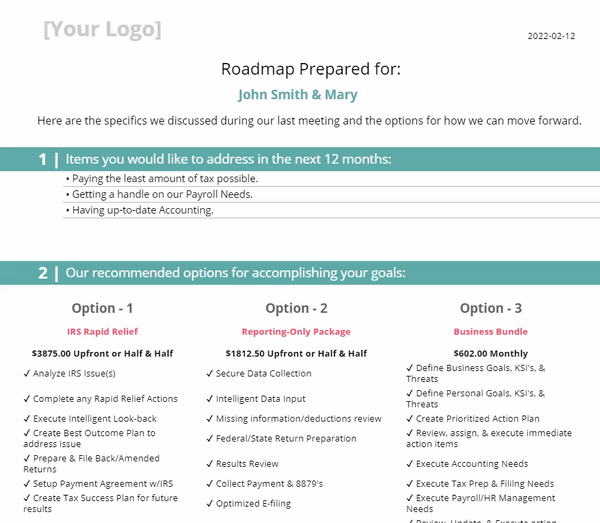 To ensure that everyone gets the most out of your discovery meeting, you need to know what you want out of it as well. Knowing the value of your services, rather than focusing on the volume of your caseload, means attracting substantial and profitable accounts. It also means that the clients you do open contracts with take on a lifetime value. 
Smart Path is here to help you get ahead and get organized. We're hosting a free mini-workshop for how to close 2x more clients on every meeting. You can register for free here.