A lot goes into running a tax and accounting business. When dealing with payroll and client billing, funneling more money into marketing may not be at the top of your to-do list. While you know that it's key to maintaining and growing your business, the process may be frustrating for a number of reasons- 
You've spent money on marketing but the return on your investment was lower than you expected 

You don't have the time to strategize so you stick to familiar tactics that produce limited results 

You don't know how to target your marketing for your ideal client that is willing to pay a premium fee 
If you share any of these beliefs, it may be time to rethink the way you market your business. Marketing does not have to include spending thousands of dollars. In fact, before you spend any more money on marketing, there are some critical steps you may be missing.  
1. Product
Before you dive into any marketing tactics, first evaluate your existing business model. If you  still bill by the hour, you're mismanaging your time and hemorrhaging profits. The simplest way to combat this is to restructure the way you offer your services. 
People want to buy results they can understand. A product simply packages the results you provide into something tangible that your customer can buy. Presenting your services in a valuable way and pricing them appropriately is the foundation to ensure profitability in your marketing. Offering a competitive product using a packaged menu creates this clarity. 
At this point you may be wondering how to switch to a package menu and subscription pricing. Well, your tax business already has the foundation you need to do so. Making this transition does now require an overhaul of the way your business currently operates. It's a matter of structuring services that you're already providing in a way that is actually profitable for you, and beneficial to your clients.  
A packaged menu helps you market your business in the following ways 
Value:

Clients register your services as

solutions

to their problems, and identify

you

as their answer to their tax and financial matters. 

Credibility:

Manage client expectations and set clear deliverables from the moment they are introduced to your services, thereby improving your credibility with your client and establishing you as a leader in the industry

Authority:

Move away from simple reporting and utilize your full skillset. Elevate yourself into the role of an Advisor to your client during their most critical financial decisions. Utilize your time more effectively, and attract higher paying clients. 
To make this transition even more accessible, SmartPath offers pricing tools to set your new, competitive rates. Subscription pricing generates revenue year round, allowing you to further invest in your business. This first adjustment is a big step in ensuring your marketing efforts lead to high margin engagements you strive for. To learn more about Subscription Pricing, click here.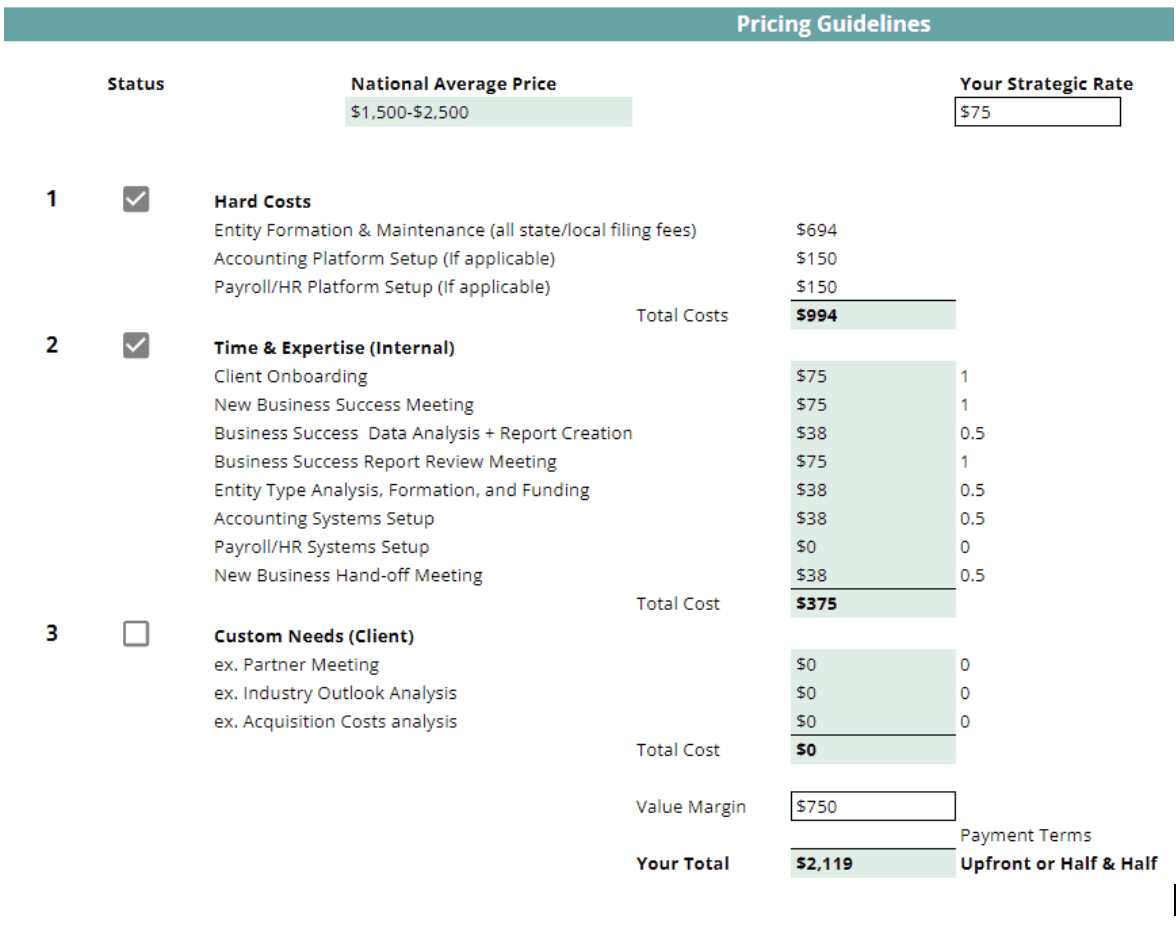 2. Messaging 
You are operating your business in a market that is changing. Companies and individuals alike are looking for a different way to do business—one that is personalized to their unique needs and values. Finding the right marketing approach for you is a key step in leveraging your business and getting the results you want. 
The best return on investment is establishing your product in a way that stands out from other firms in the market. In order to know whether you're marketing  your services properly, ask yourself the following questions- 
Does my messaging offer a specific way for me to give clients more strategic help?

Does my messaging build/enhance my reputation as a firm?

Do I have the right tools (website, flyers, brochures, etc)  that help me sell my services and retain clients?
With SmartPath, you get access to templates and training to boost your business and streamline your messaging. Start here with our Free Downloadable Market Positioning Worksheet.  
3. Action Plan
Once you have the groundwork for your messaging and a competitive product set, it's time to formulate an action plan. A good action plan defines your desired outcome for your marketing, what steps you need to take to achieve that outcome, and what order to take those steps. Most importantly, your marketing action plan will define exactly who you want to market to. Aligning your product with the right audience is critical to achieving the optimal return on investment. 
Due to the personal nature of your dynamic with your clients, your tax business has an incredible marketing opportunity within your existing client roster. One of the most effective ways to launch the monthly subscription pricing method is to target existing clients. Because you're already familiar with your client's financials, you can easily help them solve adjacent problems. 
Benefits to marketing to existing clients: 
Add thousands per year by offering services such as Accounting, Payroll, and HR needs. 

Keep all client affairs in order as their year round Advisor

Extend the value you're providing to your clients by giving access to the full scope of your skillset and tax knowledge

Build an effective Action Plan to meet client goals and priorities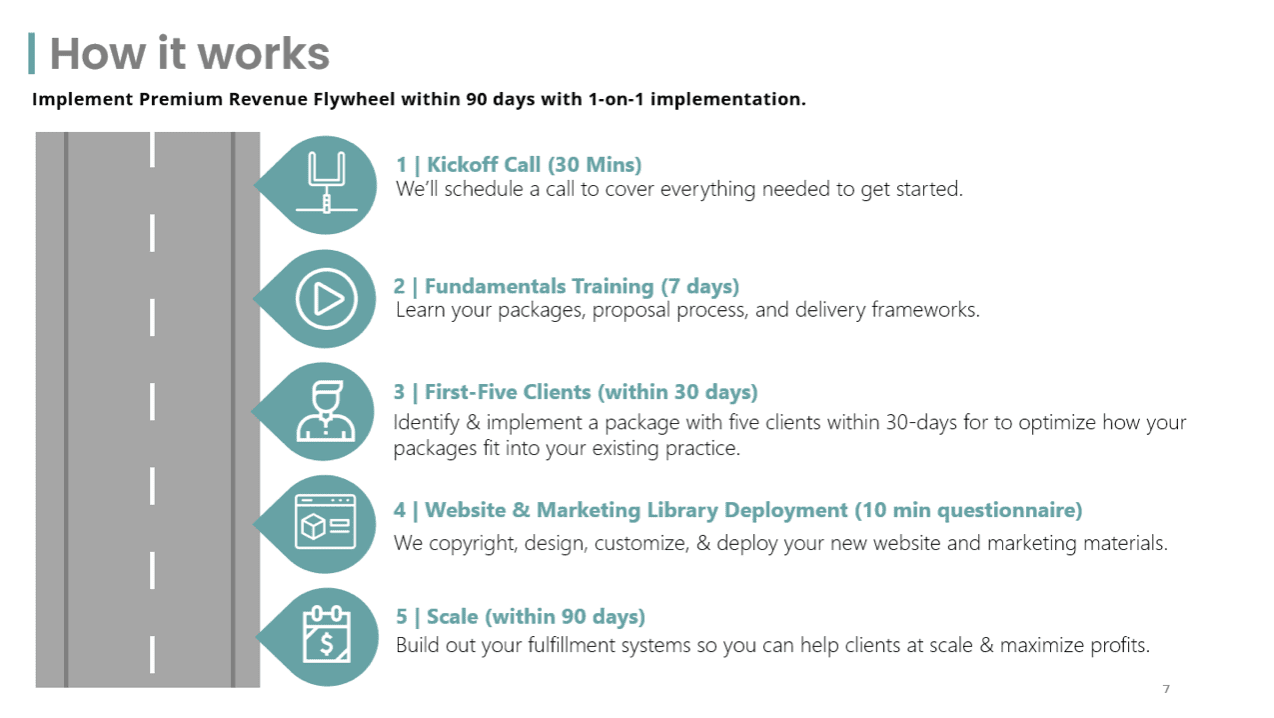 SmartPath has 95% of the work done for you. Whether you target existing clients or are ready to generate new leads, you will get access to 
Positioning scripts

can get you and your team trained and on board for launch.

The foundation and practical skills to

boost your customer engagement

and

ARPC

. 

Save thousands of dollars

on a marketing professional by setting up your existing team with 
Get started with your SmartPath Membership here.