So, you're ready to start your own firm. There are many reasons that professionals just like yourself choose to take this step. Maybe you've been in the industry for a while but your boss is retiring, or maybe you just got your license. Perhaps you're sick of working for a big company and limiting yourself to the traditional standard of accounting "work". Whatever the case- you need help and it led you here. 
As an industry led by 4 major firms, chances are that your Tax & Accounting education did not include a chapter on how to market your own practice. The good news is that you don't need to hire an entire marketing team to grow your business. All you need is: 
An understanding where you are in your growth process 
The Right Resources to implement your plan  
With these 3 elements, you will be able to define your value and stand out in the market. 
Growth Map: An imperative part to effective marketing is understanding what stage your business is in. In marketing, that is also known as a Sales Funnel. Within every stage, you have different set goals that require unique solutions for growth. Once you're able to identify what stage you're currently operating in, you can optimize your strategy to best suit your firm's needs.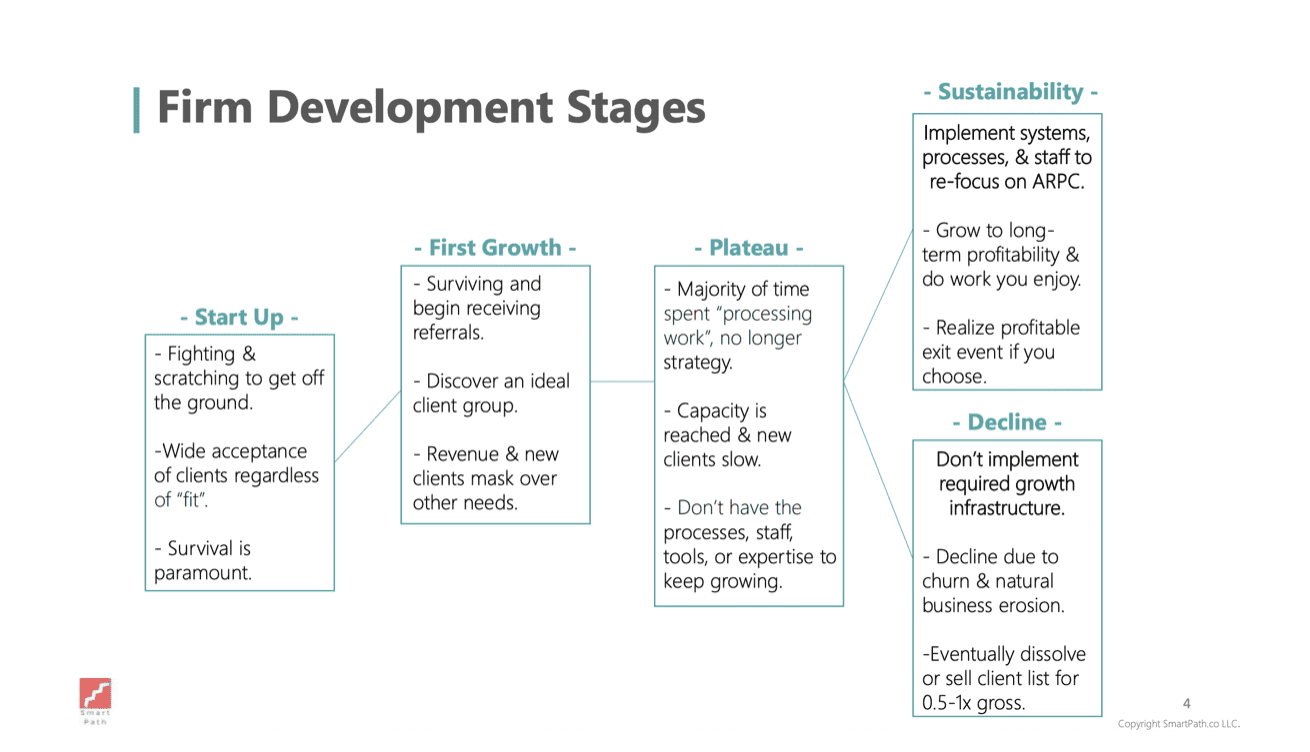 Within your Core Training as a SmartPath member, you will learn how to scale your business, strategies for every step of your growth process, in depth tutorials on how to deploy these strategies, as well as access to tech tools that track your results and adjustment over time. 
Branding: We live in the age of brand marketing. With the constant flood of information bombarding consumers, maintaining a consistent brand is everything. What differentiates a business from a brand?
A business is an organization that provides a specific service for its customers. 
A brand is a personality and an experience that connects the customers to the services. It's the quality of your business that creates a relationship and establishes authority. 
Over time, a strong, consistent and vibrant grasp of content and voice can set you apart. Elevate your business into a brand by implementing cohesive design and messaging throughout all business materials. Within SmartPath's Training, we take you through a series of steps to optimize your messaging, technical elements on your website, along with design and copy suggestions. Once you complete training, you will be able to utilize your new brand strategy with full access to customizable templates to update your website and marketing materials.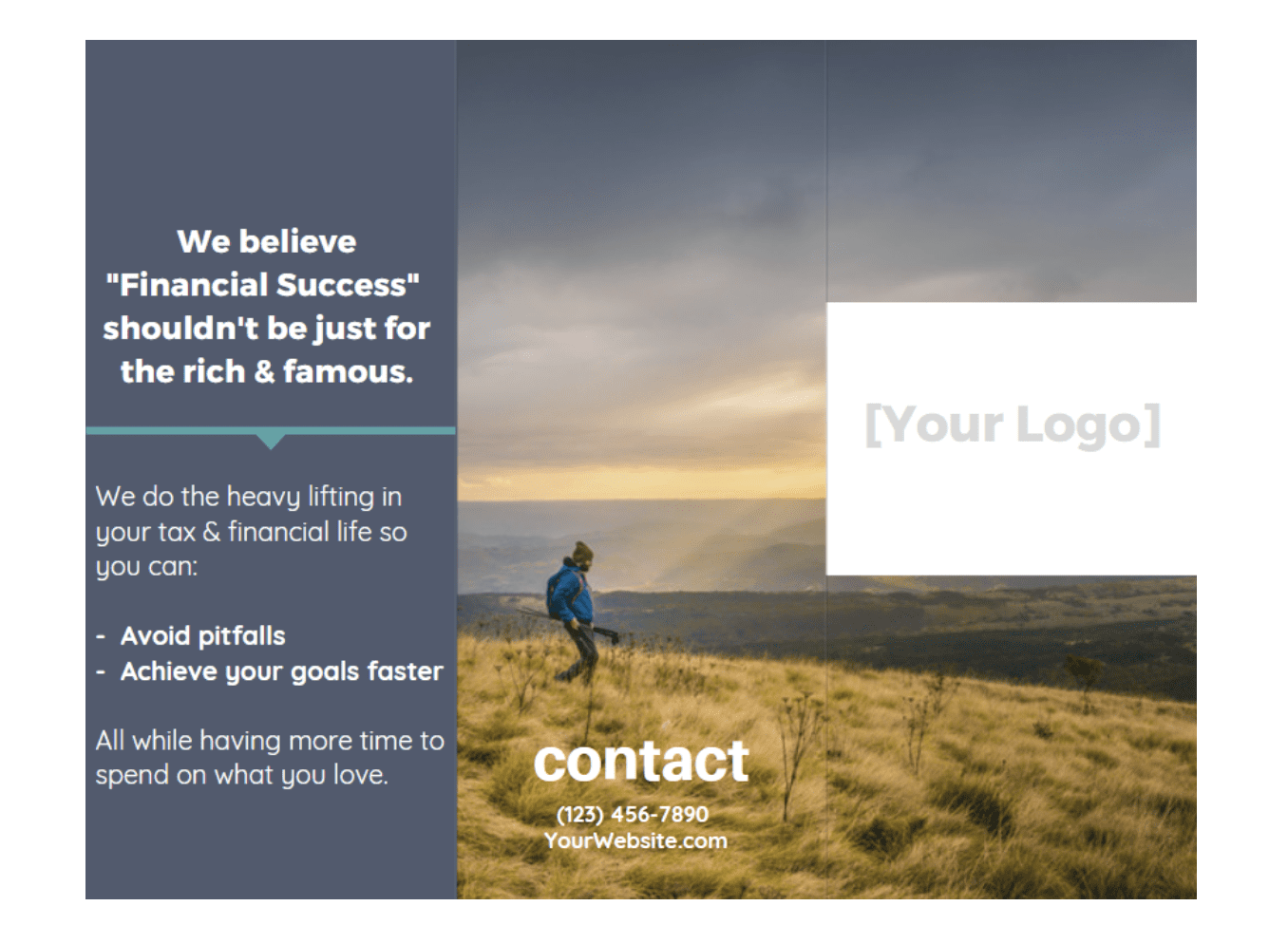 USP: The fact that you seem to be doing everything right and still missing the mark with your marketing may be less about your campaigning methods and more about your messaging. The market is saturated with firms selling "tax and accounting services". While this may seem straightforward, it's also lacking in value. In marketing terms, value is defined as your USP, or Unique Selling Proposition. If you want to have traction before you invest in marketing, you need a defined product with value.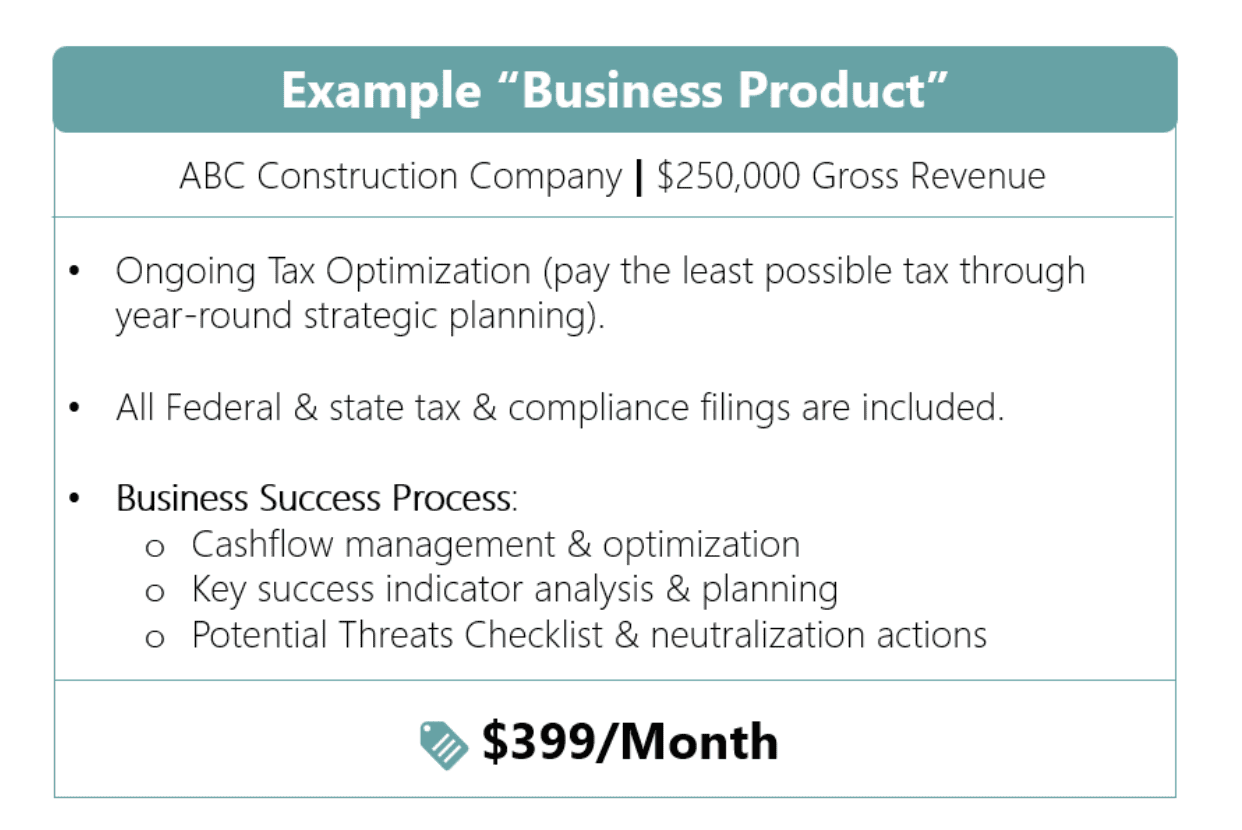 Individuals looking for "tax and account services" are looking for solutions for their finances. It is up to you as a business to offer them a unique solution for their situation. Packaging your services offers personalized solutions that are clear, concise, and valuable to your audience. 
With your SmartPath membership, you get access to our full training module on how to set up and launch your packaged menu services, along with menu templates and 1 on 1 support every step of the way. Learn more about the SmartPath solution to USP
Defined Action Plan: Simple actions, in the right order, create guaranteed results for any small firm. To sustainably market your business, start with the basics to see how they apply to your individual practice. Earning trust from your potential clients is essential to growing your business and client relationships. 
Within your Core Training as a SmartPath member, you will learn how to:
position your offerings to scale your monthly revenue

strategies for

every step

of your growth process

in depth tutorials

on how to deploy these strategies

access to

tools & templates

that

track your results

and show you how to make adjustments over time.
We've helped over 1,000 small and mid-sized accounting firms throughout the US. Firms that utilize certain strategies have realized an ARPC of:
$1,068 with Individual Clients
$3,588 with Business Clients
Bonus Tip– Authority and Advanced Certification
Set yourself apart as the leading authority in the industry by upgrading your credentials. In a sea of competitors, your ISM certification establishes you as a leader in client relationships. Elevate your authority and branding to be able to service a clientele that is searching for a stronger advisor-client relationship with your firm. What this means for you is year-round profit, long term relationships with your highest client, and the ability to stand out among competition. This is the first step towards creating a valuable brand! Learn more about ISMA Certification here. 
Get FULL ACCESS to our marketing worksheet. This tool is meant to evaluate your positioning and goals. Pinpoint what results you expect from your marketing campaign, the best platform for you to focus on, conversion, growth, and retention strategy.